Despite big corporate tax cut gains, ITC's stock has not fired up enough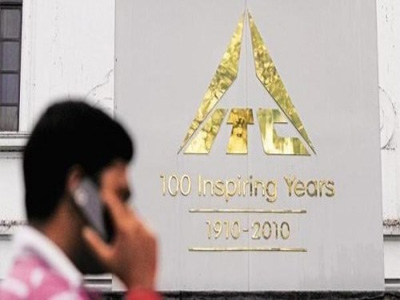 ITC Ltd, whose mainstay is the cigarettes business, has been one of the biggest beneficiaries of the cut in corporate tax rates. Since the tax rates were slashed, the stock is up 7%. But investors want more. That's because, despite the recent appreciation in the share price, the ITC stock has lagged so far in FY20. For perspective: ITC shares declined as much as 15% compared to the flattish performance of the Nifty 50 index in the current fiscal year.
For one, volume growth concerns remain high. ITC's cigarette volume growth was estimated at 3% for the June quarter. The cigarette business accounted for 86% of ITC's overall last quarter Ebit (earnings before interest and tax). As such, analysts have been reducing its valuation multiples for the cigarette business. One reason is that the valuation multiples of global tobacco firms are under pressure due to muted volume outlook and threat from e-cigarettes.
"We are now valuing ITC at a lower multiple for its cigarettes business at 20x vs 25x earlier on expectations of higher tax increases ahead given benign taxation over the last couple of years and also to reflect market apathy towards global tobacco stocks," said Varun Lohchab of Jefferies India Pvt. Ltd in a report on 26 September. That is not all. Competition has been nipping at the heels of ITC. As Nitin Gupta, analyst, SBICAP Securities Ltd, said: "ITC is gradually losing ground as far as market share is concerned. Fierce competition from the likes of Godfrey Phillips India Ltd in north and west, and VST Industries Ltd in south is slowly eating into ITC's market share."
Sure, the tax cut gives ITC room to delay price hikes and that may prove helpful. This remains to be seen. Additionally, news flow on a potential sale of the 8% government stake in ITC held by SUUTI (Specified Undertaking of Unit Trust of India) has weighed on sentiments, said analysts.
That apart, regulatory concerns persist. While the goods and services tax (GST) Council has not increased cess on cigarettes on 20 September, the risk still remains. "The risk of an increase in GST/cess remains high, particularly because: The last increase was in July 2017, the burden of lower-income tax for corporates will have to be recouped from somewhere, unlike alcohol, which is not part of GST, cigarettes levies are under the purview of the central government and states may raise excise duties," said analysts from Motilal Oswal Financial Services Ltd in a report on 23 September.
Overall, ITC shares trade at a price-to-earnings ratio of about 22 times based on FY20 estimated earnings, as per Bloomberg data. The above-mentioned concerns could well keep a check on further expansion in the stock's valuations.