Mercedes-Benz-SLK-Class-SLK-350-CGI Image Gallery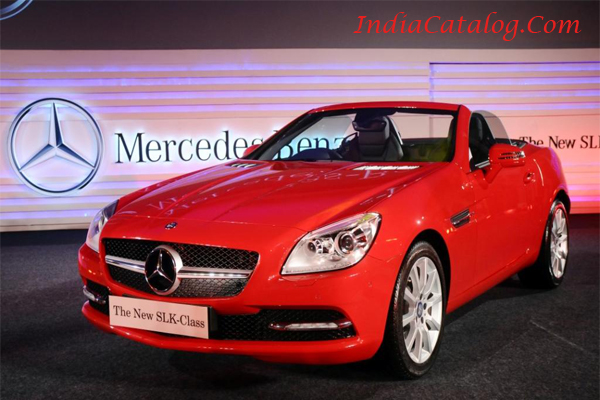 The SLK is a compact roadster from Mercedes-Benz that was first launched in 1996. At the time it was one of the first modern retractable hardtop convertibles. Now in its third generation the SLK 350 is available in India with only one petrol engine option.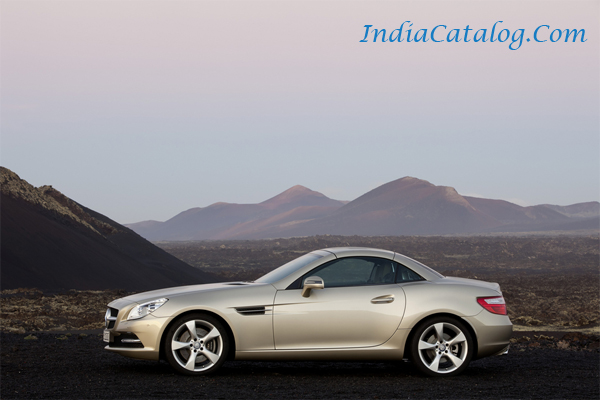 The SLK is a compact roadster manufactured by Mercedes-Benz in three generations; R170 launched in 1996, the R171 in 2004 and R172 in 2011.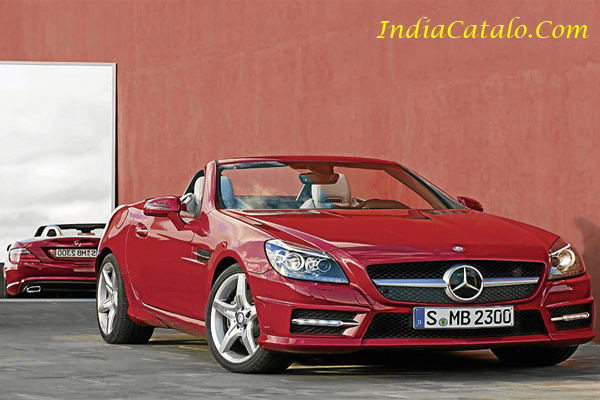 The Mercedes SLK-Class is a two-seat hardtop convertible that's been a part of the German automaker's lineup since the 1996 model year.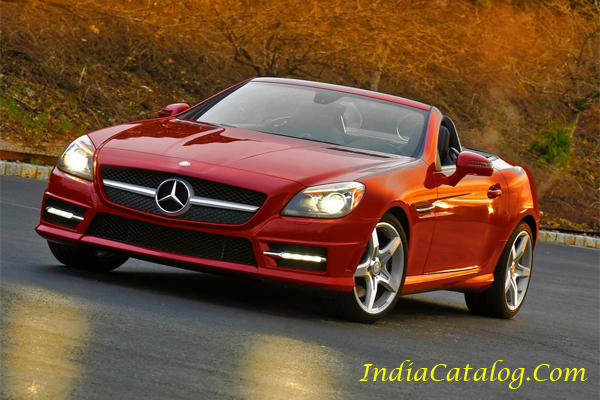 The SLK can be defined as a roadster with brilliant performance and a thrilling ride quality with state of the art technology to back it up.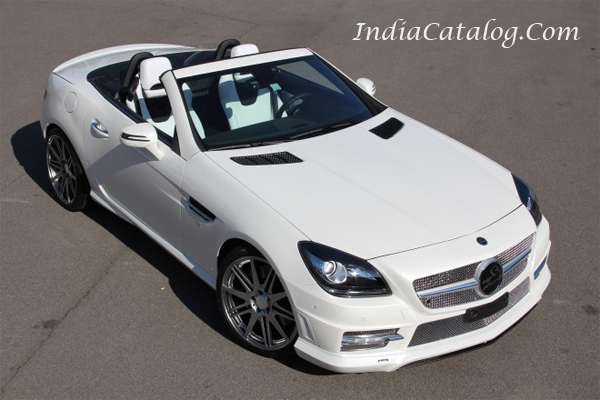 Mercedes SLK is a sharp-looking, all-seasons roadster. It comes stuffed with luxury and safety kit.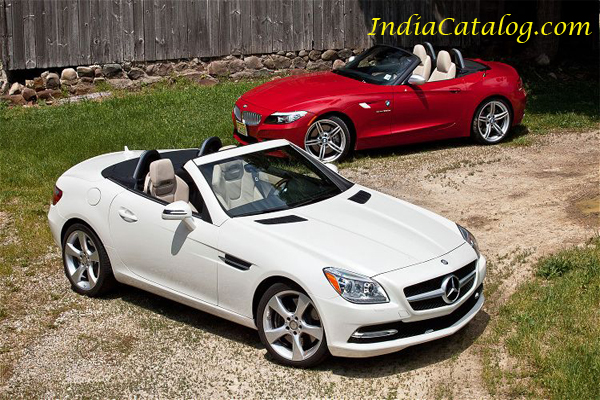 SLK 350, the sports car has been restyled to incorporate the latest corporate grille, though the platform has remained essentially the same as the prior car.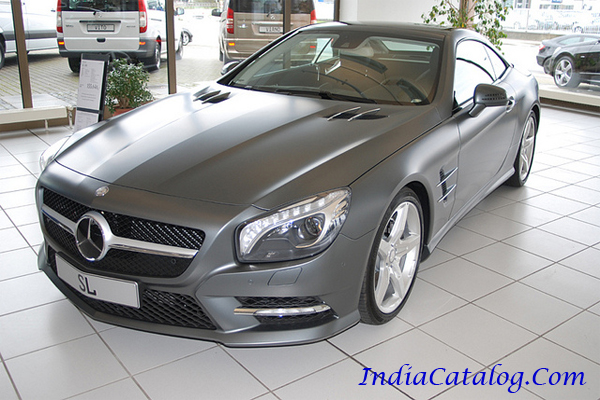 The SLK offers a choice of powertrains, from a turbocharged four-cylinder to a 415-horsepower V-8.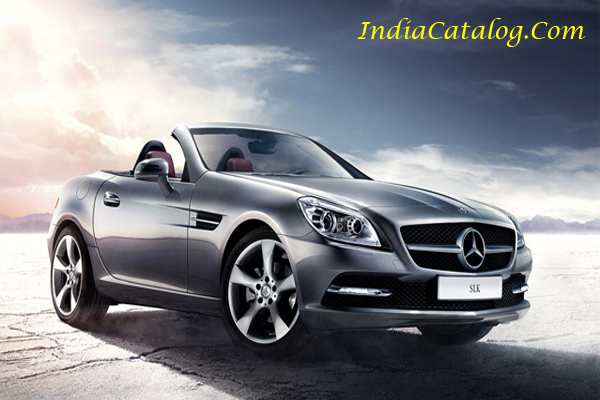 This is the ultimate luxury machine, so quality is the best out there. It is also very well built and engineered to perfection, so it is highly reliable.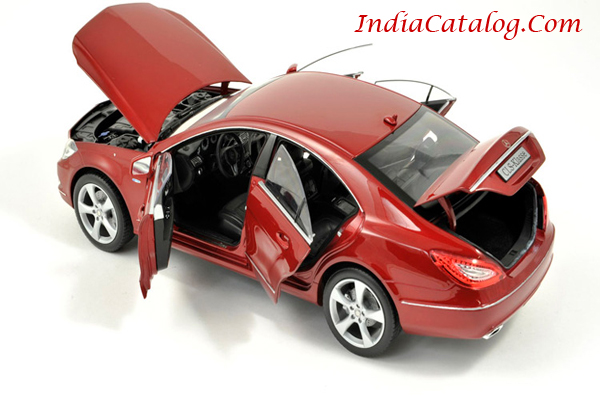 The SLK that has a surprising amount of room considering it has a folding roof. The folding-hardtop roof has been streamlined a bit, while a new Magic Sky Control glass roof can be dimmed photochromically.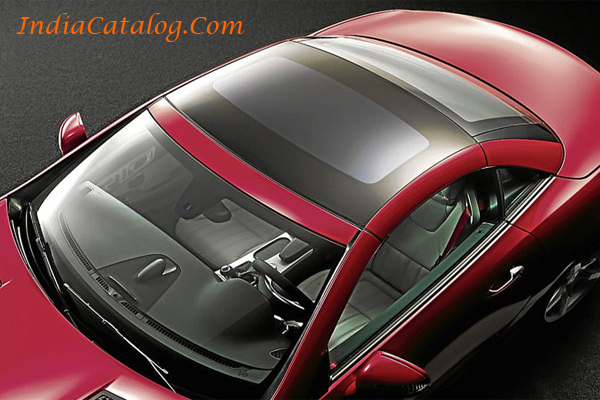 The mid section looks like a small scoop and the roof is very small and so it the boot. The car also sports air vents and alloy wheels to make this 2-door car look sporty on the road.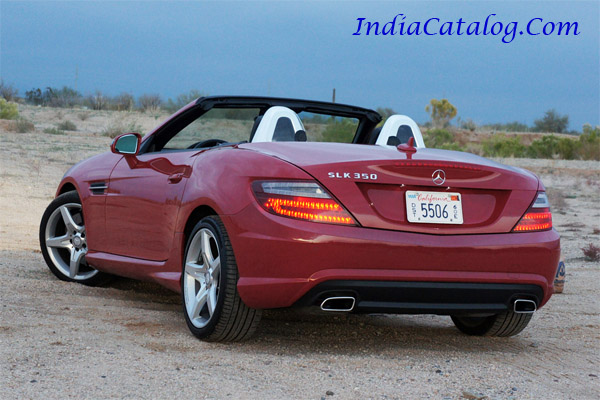 The Mercedes SLK range is reasonably simple. Petrol engines comprise two turbocharged 1.8s (badged 200 and 250) a 3.5-litre V6 (350) and a 5.5 V8 (55 AMG). There's also a 2.1-litre diesel (250 CDI).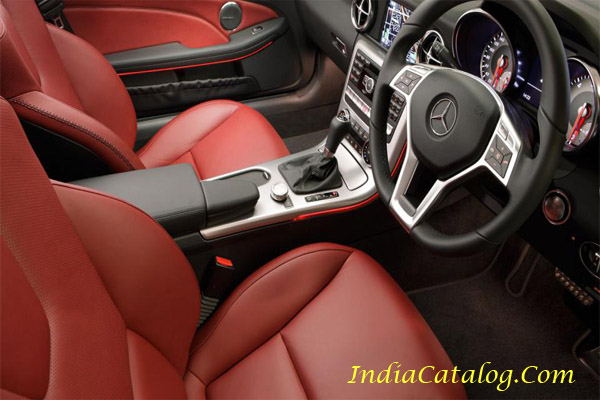 The SLK is a compact car and is just over 4 metres in length. The car sits very low to the ground and looks very small. The front section has got a long hood with aggressive attributes, and the front grille is small with chrome and elongated diamond shaped headlights.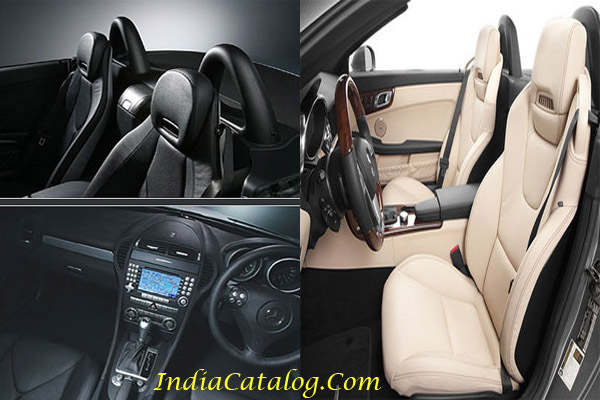 As standard equipment power steering and steering mounted controls, power windows, electrically adjustable seats and full automatic climate control, cruise control, multi function display, in-built audio system with very nice speakers and a central infotainment controller and now they also come with start/stop button, and that is exactly what the SLK Class features.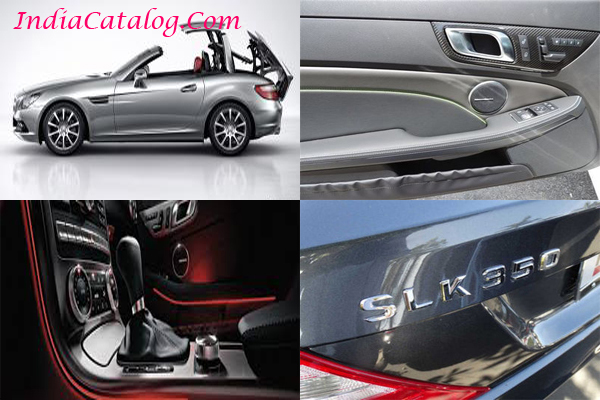 Once again all Mercedes cars come with standard safety features such as Electronic Stability Control, Acceleration Skid Control, ABS with EBD, Brake Assist, adaptive brake lights, multiple airbags, and remote central locking. Then there is a PARKTRONIC system with reverse camera, ATTENTION Assist and Agility Control.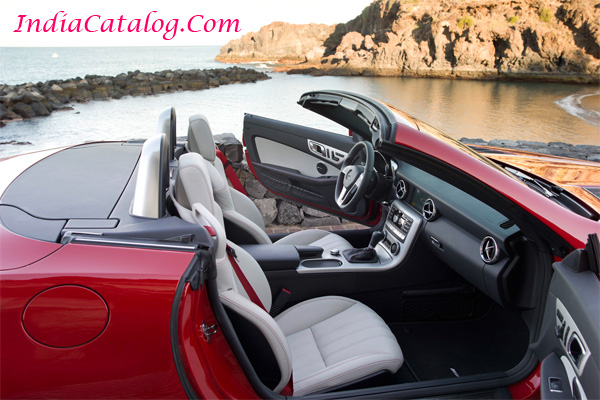 The SLK is very small and compact, and also lightweight, which means it performs very decently with the lower spec S Class engine.
Previous
Next