In an election year, investors should stay away from Indian Oil, BPCL, HPCL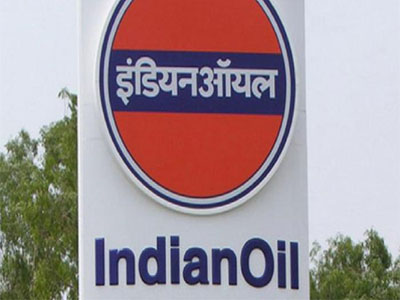 Reports that the state-run oil marketing companies (OMCs) will absorb about Re1 a litre of the increase in diesel and petrol prices sent these stocks plummeting on Wednesday.
OMCs are Bharat Petroleum Corp. Ltd (BPCL), Hindustan Petroleum Corp. Ltd (HPCL) and Indian Oil Corp. Ltd (IOC).
It will be a blow to these companies if this happens. In the run-up to the Gujarat assembly elections at 2017-end, OMCs hadn't fully passed on the impact of higher crude oil prices to consumers. With many state elections lined up this year and the general elections in May 2019, who's to say there won't be a repeat.
An excise duty cut will hurt government revenues at a time when revenues from the goods and services tax aren't impressive. Give this, getting the OMCs to share some of the burden of high oil prices is easier.
Nitin Tiwari, analyst at Antique Stock Broking Ltd, calculates, year-to-date, on an average, OMCs have clocked in a marketing margin of about Rs3-3.1 a litre on petrol and diesel sales. "The same is higher than the range of Rs2-2.5 a litre observed in the past, thereby leaving cushion for adjustment to a normalized level should a need arise," said Tiwari.
Profits of these companies will be impacted, though analysts say there were not expecting the current high margins to sustain.
Still, investors are on shaky ground. On an accrual basis, Jefferies expects under-recoveries on LPG and Kerosene for FY19 at about Rs36,000 crore, much higher than the budget provision of Rs20,800 crore. The risks of fiscal slippage and an uncertain outlook in a pre-election year may prompt the government to limit its subsidy payout bringing back the spectre of unmet under-recoveries, wrote analysts from Jefferies India Pvt. Ltd in a report on 11 April. "In the recent past, the bulk of this unmet under-recoveries has devolved on upstream state-owned enterprises who shared ~92% of the unmet under-recoveries in FY09-16 but this could now change," said Jefferies.
In recent years, OMCs have improved their profitability substantially. It is possible, therefore, that unmet under-recoveries that remained post government subsidies are shared more equitably, like they were in FY03-08 when OMCs shared 46% in aggregate, say analysts from Jefferies.
While how this plays out remains to be seen, currently, lack of clarity on gross under-recoveries and sharing of the unmet under-recoveries remains. This uncertainty clouds investor sentiments. As Ajay Bodke, CEO & chief portfolio manager PMS, Prabhudas Lilladher Pvt. Ltd, points out, the mere overhang and fear of a dreaded government diktat in the event of further flare-up in crude prices would make investors wary of the OMC stocks till the 2019 general elections.