AshokLeyland LuxuraMagical IndiaBus Image Gallery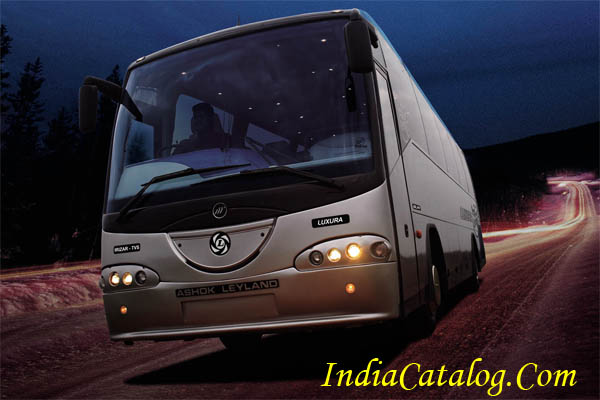 Luxura Magical India Bus is reportedly a unique concept being introduced in India for the first time.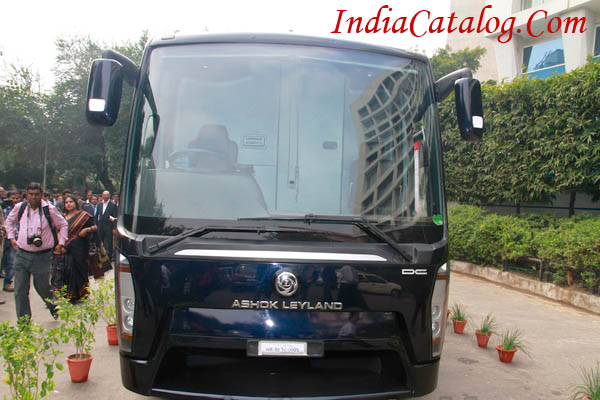 The platform of the luxury bus has been provided by Ashok Leyland while DC has deigned the interiors for a luxury atmosphere.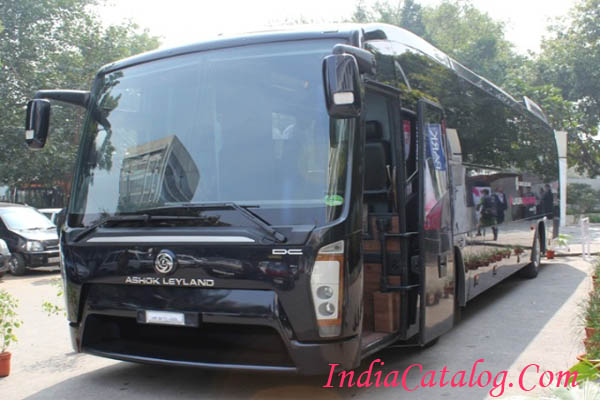 DC Design penned and executed the exterior and interior of the bus. The sharp and attractive body complements the personalized interiors.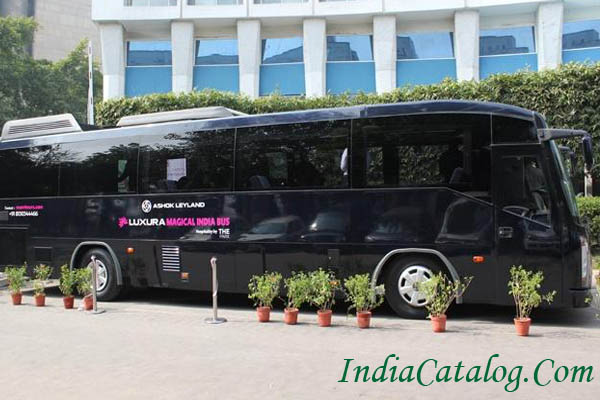 Ashok Leyland is the 4th largest bus maker in the world.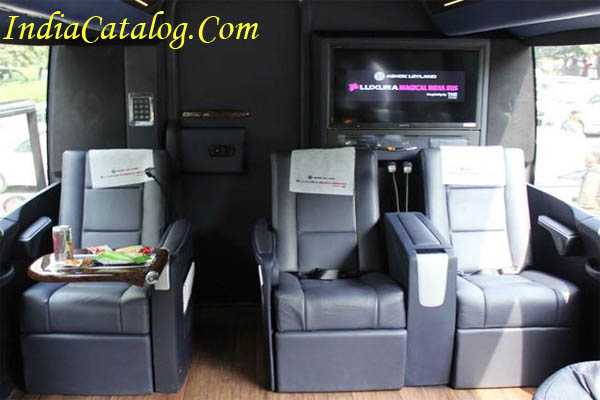 The bus has been designed for only nine passengers and has luxurious reclining seats.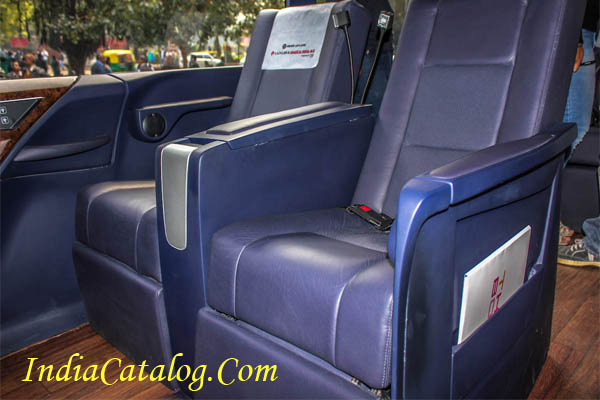 The bus features air suspension for a comfortable ride to deliver that luxury experience.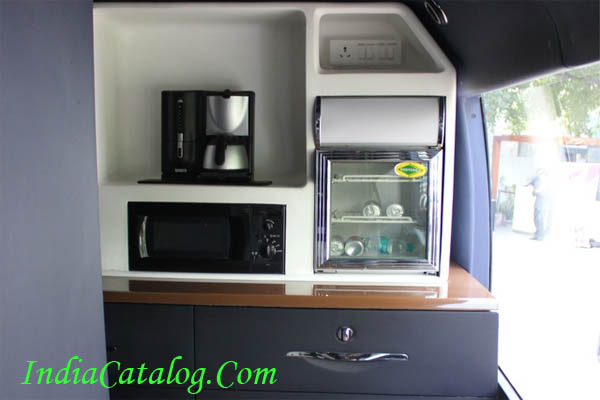 The Ashok Leyland Luxura Magical India bus is equipped with two LCD televisions, a stereo, reading lights, power sockets, a kitchen with a coffee machine and microwave, a bathroom and even an on-board spa area for two individuals with trained therapists.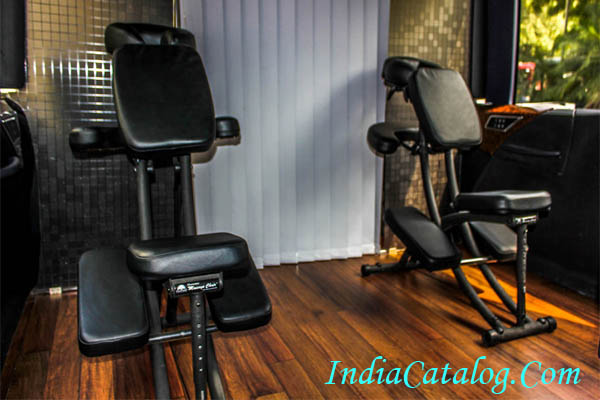 Ashok Leyland provided its platform from the 'Luxura' line of buses. It is powered by a rear-mounted 225 bhp engine and is equipped with air suspension to increase the comfort of the passengers.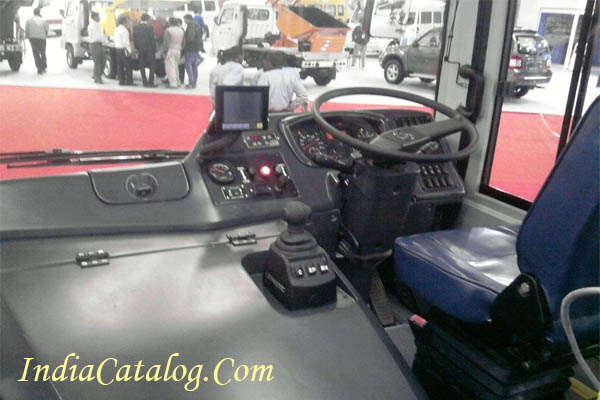 The bus will made available on contract basis and will help the customers in contributing to a good cause by directing at least 50% of the charter fees to the charity partners of the project.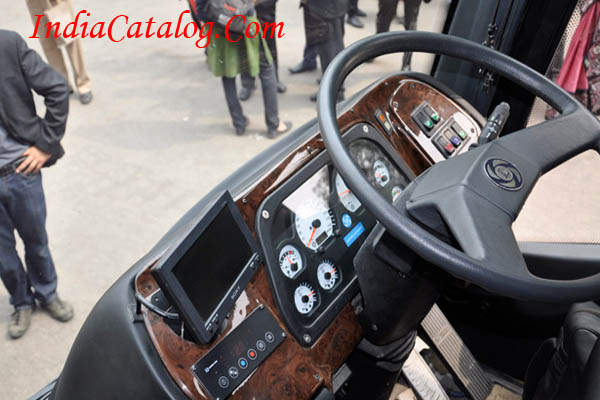 The steering wheel will most likely hide the Instrument cluster from the driver's line of sight.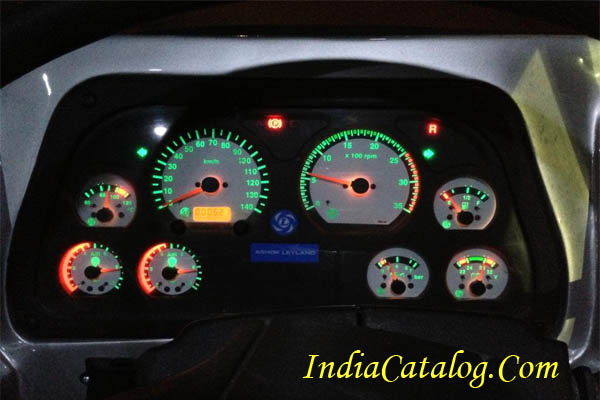 The Ashok Leyland Luxura Magical India bus is powered by a 228PS diesel engine that drives the rear wheels of the coach.
Previous
Next