Self-Driving Mercedes-Benz Bus Image Gallery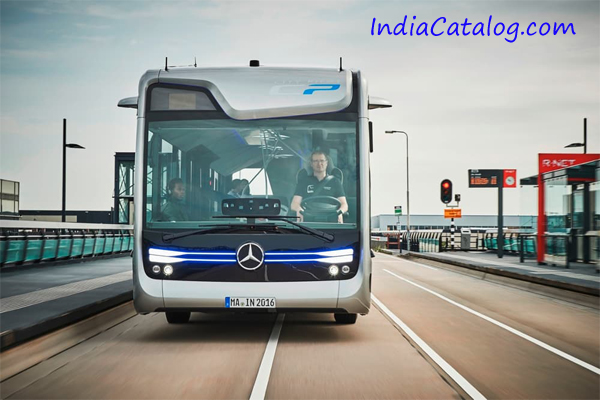 The bus is powered by a 220-kW (299-hp) Mercedes-Benz OM 936 in-line six-cylinder engine.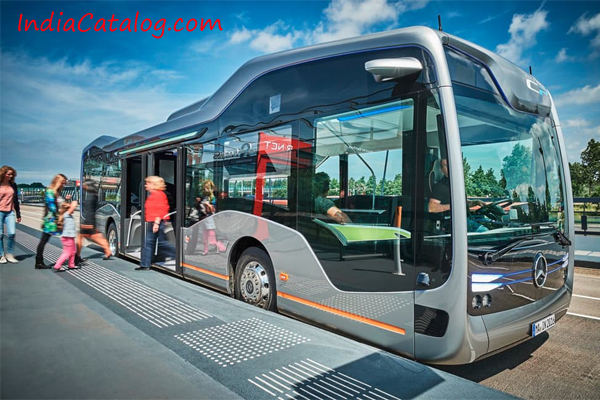 The Future Bus is based on Mercedes-Benz's 12-m (39-ft) long Citaro.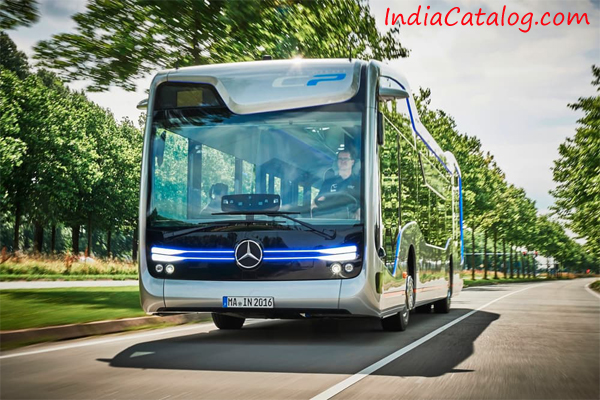 CityPilot gives the bus automated lane-keeping, longitudinal guidance, acceleration and braking functionalities.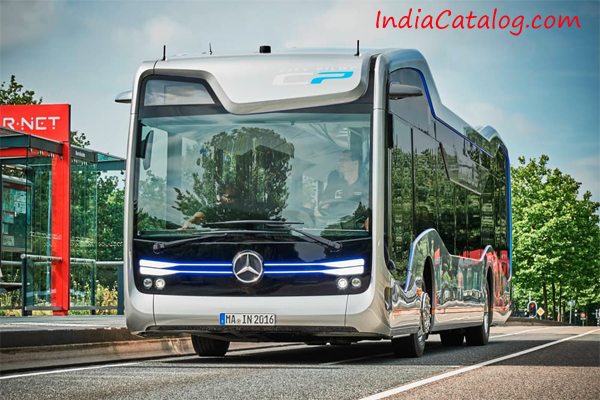 The driver does not need to accelerate, brake or steer the bus, but can take control if required.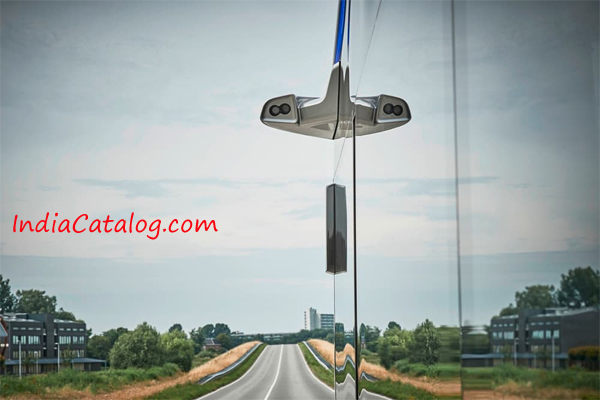 CityPilot employs ten cameras to scan the road and the vehicle's surroundings.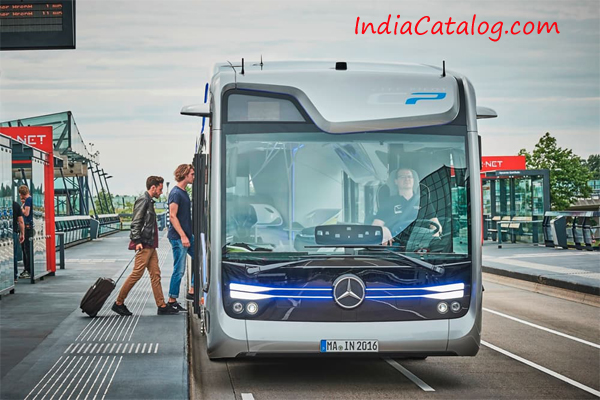 Four short-range radar sensors monitor distances from 50 cm (20 in) to 10 m (33 ft) ahead of the bus.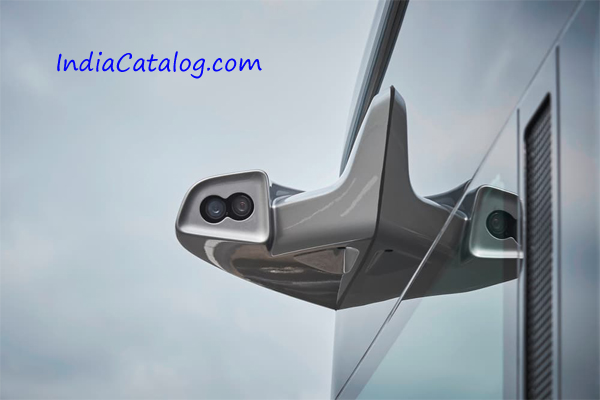 Two stereo cameras with a range of up to 50 m (164 ft) provide 3D vision and obstacle recognition.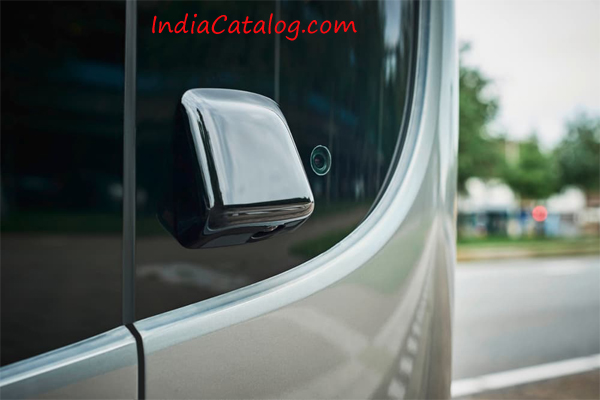 Two cameras look downwards so as to "read" the road surface.
The interior design of the bus is open-plan and is said to have been inspired by city squares and parks.
Passengers can make use of wireless device charging.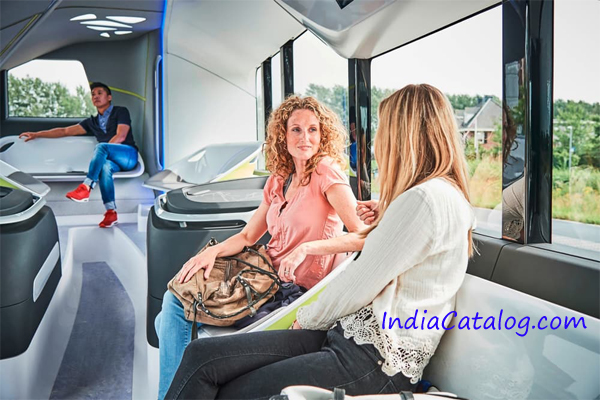 There are three different zones from which for passengers to choose based on how long they will be on the bus.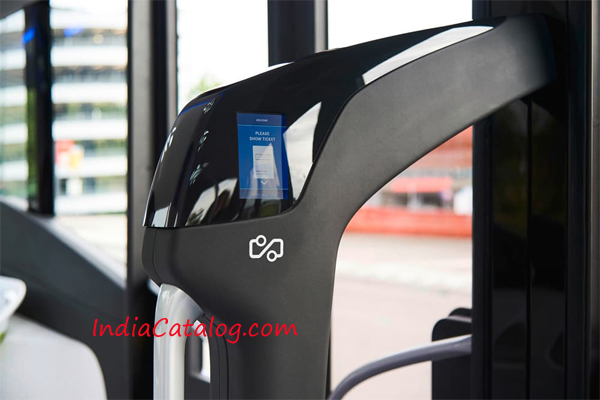 An electronic ticket system is employed to speed up passenger flow.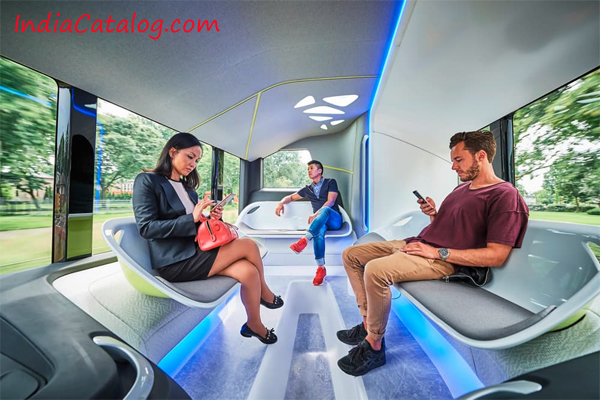 There are upward-branching grab rails and ceiling lights that resemble a leaf canopy.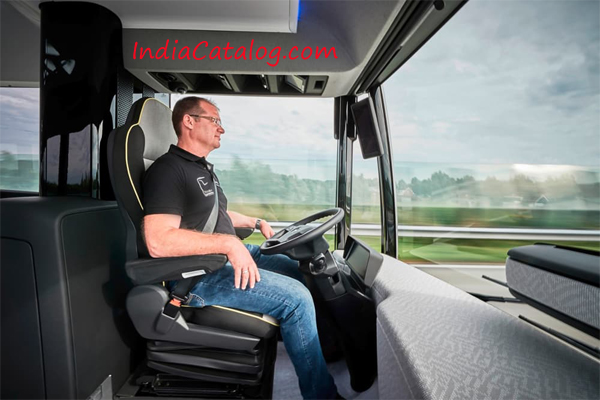 A newly designed and simplified cockpit is part of the main compartment.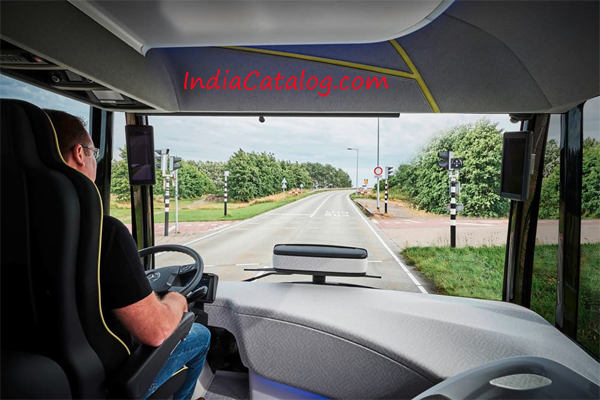 Information is presented to the driver on a large display.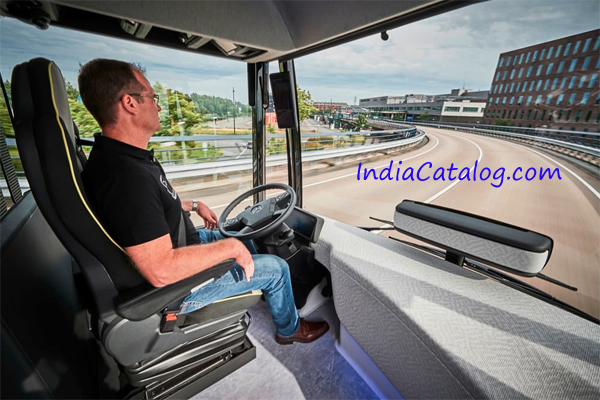 The driver can relay information and entertainment to passengers via monitors.
Previous
Next