TVS Motor announces India's first racing tournament for electric 2-wheelers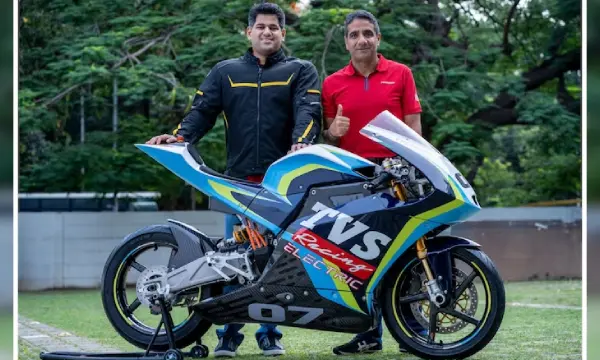 TVS Motor Company will on September 29 hold India's first electric two-wheeler racing championship, saying the event will be exclusively for its Apache RTE motorcycles.

The TVS Racing Electric One Make Championship (e-OMC) will see the debut of Apache RTE. The event will be held at the fourth round of Indian National Motorcycle Road Racing Championship (INMRC). The first round of the championship will have eight selected riders.

The company said it is a leader in innovation and sustainable electric vehicle (EV) solutions and it has pioneered motor sports in India with TVS Racing.

"TVS Motor has been championing racing ever since we started India's first factory racing team. TVS Racing has been instrumental in making motor sports aspirational yet accessible for enthusiasts across the country. Many of the technologies that we pioneered in our racing machines have made way to our production vehicles, giving shape to our 'track to road' philosophy," said Sudarshan Venu, managing director, TVS Motor.

"In line with our vision of providing exciting and sustainable mobility solutions, we are thrilled to announce the debut of India's first ever EV two wheeler racing. TVS Racing e-OMC will not only set new benchmarks in the racing segment but also demonstrate the potential of electric vehicles in delivering high-octane and thrilling racing experiences for the world to witness," he said.

"TVS Racing takes great pride in being the propagators of offering a platform for racers to hone and showcase their skills and following their passion for racing. We have been the frontrunners in the segment, whether it was pioneering the TVS OMC in India in 1994, and expanding it in women's and rookie class, or being the first Indian manufacturer to foray with the Asia One Make Championship or participate in the Dakar Rally," said Vimal Sumbly, head business – premium, TVS Motor.