DLF land monetizing pace picks up but concerns on unsold inventory remain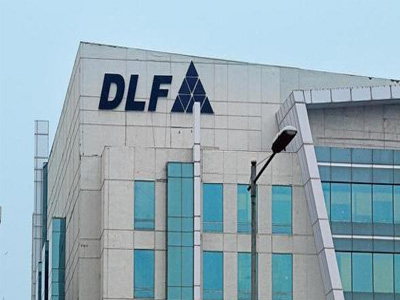 DLF Ltd's sale of a nine-acre land parcel in Gurugram to multinational bank American Express (India) Pvt. Ltd (Amex) is positive for its commercial property business. The timing of the ₹300 crore deal is right too as the stage was set for DLF's next phase of growth after it resurrected itself from the huge debt stranglehold.
Importantly, the deal sets the pace for more land monetization in the region, where DLF owns around 120 acres. This is in addition to the group's rental portfolio of about 33 million square feet (sq. ft), which is one of the largest in the country.
According to Edelweiss Securities Ltd, "about 22.5 million sq. ft worth of development potential (excluding Chennai commercial project), transfer of certain commercial assets from DLF to DLF Cyber City Developers Ltd (DCCDL) (in lieu of debt settlement) and an upward revision in rents for expiring leases would drive an uptick in revenue going ahead."
Apart from enjoying around 95% occupancy, the realty firm has more commercial assets that will be operational in the near term, adding to rental cash flows. In its Q1FY20 investor presentation, DLF has guided for ₹3,800 crore annual rental income (FY19: ₹2,900 crore). Investor confidence comes from the fact that the lease rentals that are due for renewals have a 20-30% upside, given the market rates in the region have risen.
Meanwhile, pre-sales of ₹700 crore in Q1FY20, mainly in the luxury segment is good news. However, there have hardly been any new residential project launches not just from DLF but peers too, indicating caution in the market.
Also, a lean balance sheet after its recent qualified institutional placement and promoter funds infusion would improve cash flows in the coming quarters. Recall, after DLF languished for nearly a decade under mounting debt (about ₹25,000 crore in FY18), it is now down to about ₹3,600 crore.
That said, DLF's valuation and stock price is weighed down by the weak investor sentiment towards the real estate sector. The stock, which trades at ₹156 a piece has lost 33% since April underperforming the broader Nifty realty index. Perhaps the risk of residual unsold inventory in housing remains an overhang, although one must note that the promoters' conversion of warrants to equity was at ₹215.25 a share.