DoT, COAI plan easy approvals for telecom infrastructure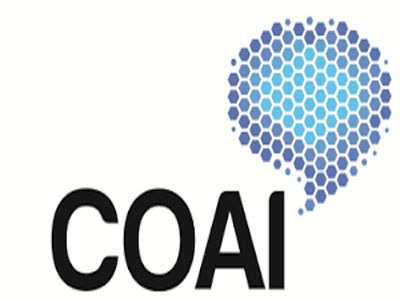 New Delhi: The Cellular Operators Association of India (COAI) will work with the Department of Telecommunications (DoT) to launch an online portal to monitor applications and approvals for setting up telecom infrastructure, and whether state-wise Right of Way (RoW) rules are being complied with. The portal will enable the government and telecom infrastructure providers to keep a tab on the process, right from the time an application is filed till the final approval.
"At present, a telecom infrastructure provider requires 10-12 kinds of approvals and that process is time-consuming and could take up to nine months if done manually. Every state has its own protocol for setting up towers and laying fibre. So we are suggesting that this be monitored on a state-wise basis online," COAI director general Rajan Mathews said on Monday.
He added that if the authorities do not grant approval for the application within 60 days, it should be deemed approved.
The move follows concerns over mobile service quality, including call drops. Industry insiders say better infrastructure will improve services. The DoT is expected to meet representatives of all telecom operators later this month to find a way to improve service quality.
Operators have complained that municipalities take a long time to process applications, leading to slower deployment of networks, which in turn, creates a less-than-optimal network quality experience for subscribers. For instance, 150 new build sites are still awaiting permission from the municipal bodies in Delhi, the COAI said.
India has a severe shortage of telecom towers and fibre network, especially given the data explosion after the entry of Reliance Jio in September 2016, which made voice calls free and brought data tariffs to rock bottom. As a result, congestion has risen on most telecom networks.
India has 500,000 telecom towers and Tower and Infrastructure Providers Association (TAIPA) estimates that the country is short by 100,000 towers. By 2020, India will need 1.2 million telecom towers to cater to the rising data demand, according to industry estimates.
Moreover, less than 20% of towers are fiberized and most of the growth in the wireless communications sector has happened over microwave backhaul. Fiberisation essentially strengthens the backbone of a telecom network. India's fiber coverage in km-per-capita terms is 0.09, way behind China's 0.87, and Japan's and the US' 1.3, noted a Deloitte report released last year.
"Jharkhand and Haryana have already started work on the online mechanism for right-of-way. Odisha and Uttar Pradesh are also working. We are expecting the remaining states to also catch up," said Mathews.
Under the National Digital Communications Policy approved by the Cabinet in September, the government intends to accord 'public utility' status to telecom optic fibre cables; promote collaboration models involving state, local bodies and private sector for provision of shared duct infrastructure in municipalities, rural areas and national highways, and facilitate fibre-to-the-tower programme to enable fiberization of at least 60% of telecom towers.