Poorly formulated policy on electric vehicles may cause job losses, higher pollution, says Mercedes India chief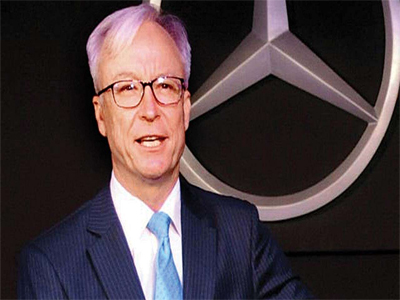 Luxury car maker Mercedes has told the Indian government to act cautiously while formulating the policies related to electric vehicles (EV) or else it may cause job losses like the ones in Europe.
Also, the company added that if the government drops the cess on luxury cars or reduces it, it could result in doubling of volumes in the near future.
Citing a study, Ronald Folger, managing director and chief executive officer, Mercedes India, told DNA Money that in Europe around 68,000 jobs were created by diesel car industry. In comparison, when there was a shift to electrification of the vehicles, it resulted in creation only about 16,000 jobs.
"Now, if you consider this, then India would be losing thousands and thousands of jobs," said Folger. "It is not that easy as any country with three to four times income as that of India could have done it, but has not" he added.
Cars that run on fossil fuels create more jobs as they have more components as compared to the electric ones.
Folger's statement holds significance as India is among the fastest growing automotive markets in the world with the sector contributing about 7-7.5% to the national gross domestic product (GDP). As per the data available with Department of Industrial Policy and Promotion, the industry has attracted foreign direct investment worth $17.91 billion during the period between April 2000 and September 2017.
The Indian automotive is estimated to grow at around 10-15% to reach $16.5 billion by 2021 and has the potential to generate up to $300 billion in annual revenues by 2026, create 65 million additional jobs and contribute over 12% to the country's GDP.
Folger also talked about another study which the company did recently on pollution levels from Tesla Model 3 car in Indian conditions. That study, which was also shared with the government, showed that pollution level from electric vehicles would double in comparison to the diesel ones as the electricity in India comes from highly polluting fuels like coal, oil and gas, Folger explained.
Commenting on the government's recent decision to increase customs duty on import of car components in order to push Make-in-India, Folger said that there is a wrong assumption that by reducing the cost of a product something else can be made viable.
"There is a reason why something needs to be imported. So prices will go up when more tax is levied."