Nijjar killing row: India asks Canada to withdraw 41 diplomats by Oct 10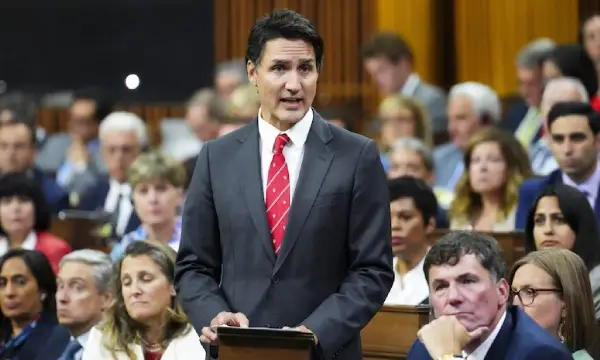 In a sign of further escalation of tensions between New Delhi and Ottawa, India has told Canada to withdraw 41 of its diplomats from the country by October 10, The Financial Times (FT) reported on Tuesday.

India has told Canada that if any of these diplomats stay after October 10, their diplomatic immunity will be revoked. Earlier, New Delhi had said it wanted "parity" in the number and grade of diplomats between India and Canada. Notably, Ottawa has many more diplomats in New Delhi than India has in Canada.

According to FT, Canada has 62 diplomats in India, and New Delhi has asked them to reduce this number by 41. Earlier, India had announced a visa ban for Canadians.

Tensions between the two nations rose after Canada's Prime Minister Justin Trudeau in September alleged that India was behind the killing of Hardeep Singh Nijjar, a Sikh separatist based in Canada. Nijjar was shot dead by two unidentified gunmen outside a gurudwara in Surrey on June 18.

In a statement in the House of Commons in Canada's parliament, Trudeau said Canadian security agencies have been "actively pursuing credible allegations of a potential link between agents of the Government of India and the killing of a Canadian citizen, Hardeep Singh Nijjar".

"Any involvement of a foreign government in the killing of a Canadian citizen on Canadian soil is an unacceptable violation of our sovereignty. It is contrary to the fundamental norms by which free, open, and democratic societies conduct themselves," he said.

India rejected Trudeau's allegations as "absurd" and "motivated" and expelled a senior Canadian diplomat in a tit-for-tat action.

In a strongly-worded statement, the Ministry of External Affairs (MEA) also trashed comments by Trudeau and Foreign Minister Melanie Joly, asserting that "such unsubstantiated allegations seek to shift the focus from Khalistani terrorists and extremists who have been provided shelter in Canada and continue to threaten India's sovereignty and territorial integrity".

Both India and Canada have already expelled one top diplomat from each other's territory.