Jaypee Group to sell cement arm by March for Rs 19,500 cr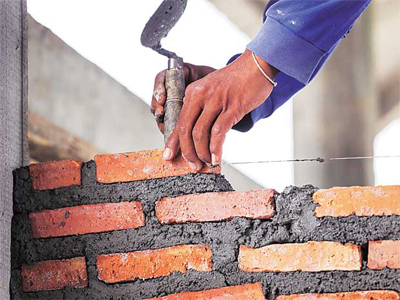 Two private equity firms and a strategic partner are in the race to buy the Jaypee Group's cement business at an enterprise valuation of close to Rs 19,500 crore.
The sale is expected to be concluded by next March, according to a source. ICICI Securities, which is managing the sale, has asked the three bidders to give their offers. The proceeds will be used by Jaiprakash Associates to retire a part of its Rs 61,285 crore debt held in 2014-15, down from Rs 72,599 crore in 2013-14 (see chart).
Jaiprakash Associates is India's third largest cement maker, with annual capacity of 31.65 million tonnes. It sold 13.3 mt capacity in 2014-15 to repay debts.
Bankers said in the next round, the entire cement capacity would be sold. Jaiprakash Associates' consolidated finance costs touched Rs 7,228 crore in 2014-15.
Jaiprakash Associates had earlier sold two cement units in Gujarat and Madhya Pradesh to Aditya Birla group's UltraTech for Rs 3,800 crore and Rs 5,400 crore, respectively. The company also sold its stake in the Bokaro cement unit to Dalmia Cement for Rs 667 crore and the Panipat-based grinding unit to Shree Cement for Rs 360 crore. Besides, the group sold its hydro-power projects to JSW Energy for Rs 9,700 crore. Text messages and e-mails to Jaypee Group Chairman Manoj Gaur on the impending sale did not elicit response.
The group is not alone in selling assets to repay debt. A host of Indian groups like Essar, Videocon, Lanco, GMR, GVK and Reliance ADA are selling assets as lenders exert pressure for timely repayment.
According to Credit Suisse, the Jaypee Group defaulted more than once in repaying loans in 2015. In February, JP Power defaulted on repayment of its $200 million foreign currency convertible bonds and had to renegotiate with lenders.
JP Power's credit rating was downgraded to default category at the start of 2015. Rating agencies also downgraded JP Associate's debt to default in July. Last week, CARE Ratings downgraded the ratings of Jaypee Cement Corporation to default category.
The Jaiprakash Associates stock has lost half its market value since January. It closed at Rs 12.74 on Monday.