150 National Guards on duty for US President Biden's inauguration test COVID-19 positive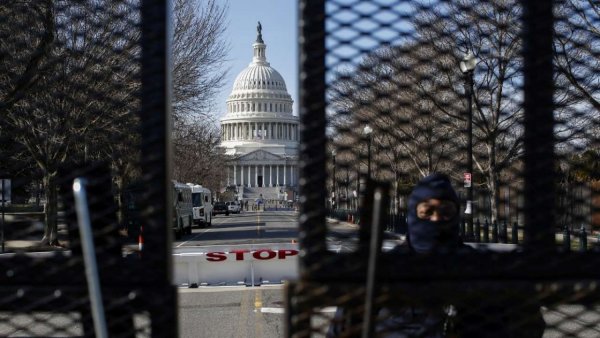 More than 150 National Guard troops that provided security for the inauguration of the new United States President, Joe Biden, in Washington DC tested positive for coronavirus, according to an official.

Speaking on the condition of anonymity, the US official said that the number of troops who tested positive could increase but it was a small fraction of more than 25,000 National Guard troops that were deployed to Wahington DC in the last few days leading to the inauguration.

The country's government had imposed various security measures across the capital city after the deadly attack on the Capitol by the supporters of former President Donald Trump on January 6. These measures included many checkpoints manned by the National Guard and fences topped with razor wire.

About 15,000 of the troops were expected to leave Washington DC in five to 10 days as the arrangements were being made for them to return home now, according to the military. Still, around 7,000 personnel are expected to stay till the end of the month and a smaller number may stay for even longer, said military officials.

The many personnel guarding the US Capitol were allowed to take breaks for naps and rest on the floors between their long shift.

A recent decision that sent them away to a chilly underground parking garage after Biden's inauguration created an uproar. As photos spread of troops stretched out in parking slots beneath fluorescent lights with some outlets for charging phones and toilets, people, including members of Congress, expressed outrage.

"What happened was an outrage and it will never happen again," said the new Senate Majority leader, Chuck Schumer. He said that nobody knew who had ordered the move of the part-time soldiers to that garage.

Some lawmakers paid a visit and met the personnel to apologise on Friday (January 22).

First lady Dr Jill Biden made a surprise visit to meet some military personnel while on duty in Congress. She offered them chocolate chip cookies and clicked photographs. Incidentally, President Biden's late son, Beau, was a member of the National Guard in Delaware.

"The National Guard will always hold a special place in the hearts of all the Bidens," the first lady said.