Yes Bank: A ship with multiple holes needs capital to plug them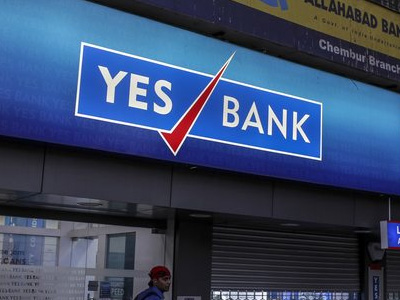 Yes Bank shares have had a lousy run this year, losing a whopping 67% since April and underperforming benchmark indices by a massive margin.
Indeed, at the current price the stock trades at below its estimate book value for FY20. Even so, analysts are in no hurry to re-rate the stock.
A new and strong management and the move to come clean on the toxic level of its loan book haven't enthused investors.
Skepticism is rampant in the market and the lender's formal release on Monday stating that these are unfounded concerns shows it knows the market sentiment is against it.
Analysts at global brokerage firm Jefferies India Private Ltd, for instance, have pointed out the bank's vulnerabilities and questioned its level of capital.
"Discussion with market participants leaves us with an impression that the bank may not have come clean on the pool of stressed loans or its impact on the book value. This has created a trust deficit," the note said.
"Still, it may not have been as big an issue, had the bank recapitalised itself on time."
Yes Bank's Common equity Tier-1 ratio stood at 8.4% as of March, a sharp drop from double-digit levels just two years ago. The provisioning that went to clean up the balance sheet has eaten into capital for sure and the lender is in dire need of funds.
Again, Yes Bank CEO Ravneet Gill has been making all the right noises about raising money. In fact, as pointed out in a Mint article on 21 May, the bank was in talks with marquee investors for money.
Jefferies estimates the bank needs $3-4 billion ( ₹20,000-25,000 crore) over three years.
But nothing has materialised so far. "Yes Bank's delay in capital raising, concerns over its corporate portfolio and impact of revised growth strategy result in limited earnings visibility in the near to medium term," said analysts at Reliance Securities Ltd in a note.
The fact that the proportion of BB- and below-rated dodgy loans has surged to 7.4% of its book as of March shows that stress levels have hardly abated.
Further, just like its peers Yes Bank needs quick resolution in some of the big insolvency cases.
Another soft spot has been the elevated exposure to real estate and capital markets, two sectors the regulator thinks are riskier than others.
It is clear that Yes Bank has to fix its house at multiple levels and Gill will find it a tough walk. As for investors, trusting the lender's financial metrics would be a slow process.