RCom heads for insolvency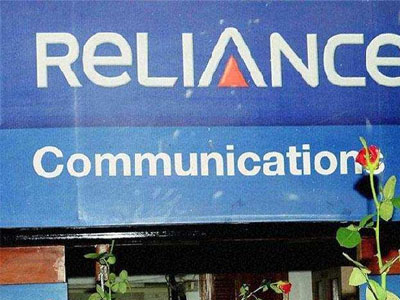 The National Company Law Appellate Tribunal (NCLAT) on Tuesday allowed insolvency proceedings against Reliance Communication (RCom) after the debt-laden firm withdrew its petition challenging a decision of National Company Law Tribunal (NCLT) to initiate such proceedings.
The Anil Ambani-promoted firm had moved the application to withdraw its challenge to the insolvency order after the Board of the company on February 1 decided that it would file for insolvency as the attempts to revive the company failed.
The Board had said the lenders had received zero proceeds from the proposed asset monetisation plans and the overall debt resolution process was yet to make any headway.
An NCLAT bench headed by Chairman Justice S J Mukhopadhaya ruled that moratorium on liabilities would start. Moratorium over "sale, transfer or alienate any moveable or immovable property" or "invoke any guarantee or mortgage or any other instrument" of RCom would continue as per the norms of the Insolvency & Bankruptcy Code 2016, it said. In insolvency proceedings, Ericsson will be treated as only an operational creditor and may end up losing the Rs 550 crore it received from RCom after much legal tussle.
In September 2017, Ericsson India had filed insolvency petition against RCom and its subsidiaries Reliance Infratel and Reliance Telecom before the Mumbai bench of NCLT after it failed to recover about Rs 1,500 crore dues from RCom. The petition was admitted on May 15, 2018. However, NCLAT on May 30, 2018, stayed insolvency proceedings after RCom challenged it.
In subsequent proceedings before NCLAT, RCom reached an agreement with Ericsson India to pay Rs 550 crore by September 30, 2018, which was extended till December 15, 2018, after which RCom petitioned the Supreme Court. Despite the extension, the company failed to make payments to Ericsson, which filed a contempt petition before the Supreme Court, threatening jail terms for RCom executives if it did not pay up within four weeks.
In March this year, RCom made the payment but moved an application to withdraw the challenge to the insolvency. Following the withdrawal, May 15, 2018 order admitting insolvency petition would become operational now.
Ericsson opposed the withdrawal and said the insolvency application should be disposed of as it reached an agreement with RCom.
RCom was unable to seal the whole deal with Reliance Jio for selling off its wireless spectrum, tower, fibre and media convergence nodes assets. The amount from the deal would have helped the company in reducing its high debt of around Rs 46,000 crore but the DoT refused to give a no-objection certificate to RCom's spectrum trading deal owing to its past dues.