Axis Bank swings to profit in Q4 on net interest income growth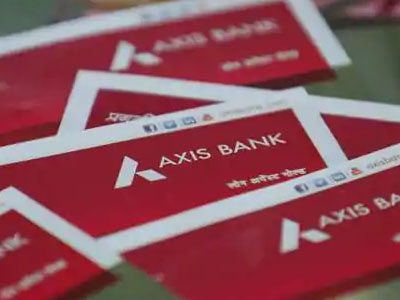 Axis Bank on Thursday swung to a profit of Rs 1,505.06 crore for the three months to March 2019 against a loss of Rs 2,188.74 crore in the corresponding quarter a year ago. The bottomline was driven by strong net interest income growth and a sharp drop in provisioning for bad loans. The private lender witnessed a 20.63% y-o-y rise in net interest income (NII) to Rs 5,706 crore. Provisions fell 62.23% y-o-y to Rs 2,711.43 crore.
NII is the difference between interest earned and interest paid by a bank. Axis Bank shares ended 1.08% down ahead of the earnings announcement, settling at Rs 744.45 per share.
Axis Bank has recognised slippages of Rs 3,012 crore during Q4FY19. Corporate lending slippages stood at Rs 1,369 crore, the bank said in its post-earnings note. "About 72% of this came from disclosed BB & below accounts. The Bank's BB and below rated book stood at Rs 7,467 crores. This is 1.3% of the bank's gross Customer Assets, significantly down from 7.3% at peak," the bank said.
In absolute terms, Axis Bank's gross NPA stood at Rs 29,789 crore and net NPA stood at Rs 11,276 crore. Axis Bank made recoveries and upgrades to the tune of Rs 2,376 crore during the quarter while write-offs were Rs 1,701 crore at the end of 31 March 2019. Net interest margin (NIM) was steady at 3.44% from the end of December.
The bank's domestic advances grew 18% though its overseas book shrunk by 29%, resulting in a 13% on-year rise in total advances to Rs 494,798 crore as on March 31, 2019. Of these, retail loans accounted for 50% of the net advances, rising 19% on-year to Rs 245,812 crore. Corporate loan book, meanwhile, grew by 5%. Total deposits grew by 21% to Rs 548,471 crore for the quarter ended March 2019.