Volkswagen and Ford's marriage leaves investors feeling jilted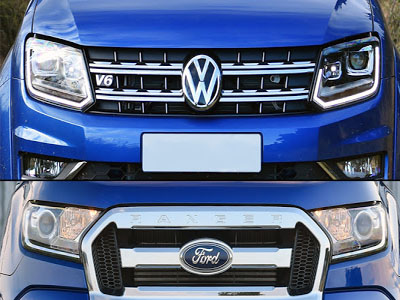 Southfield/Michigan/Frankfurt: The much-anticipated alliance announcement by Volkswagen AG and Ford Motor Co. left investors feeling let down as it lacked a big-bucks plan to join forces on electric vehicles and self-driving cars.
Wall Street was hoping for a blockbuster deal, such as the billions of dollars General Motors Co. landed for its self-driving unit from Honda and SoftBank Vision Fund last year. There also was some belief Ford would tap into VW's massive electric-vehicle development program, so the companies could jointly take on Tesla Inc.'s dominance of that segment.
Instead, VW and Ford merely said they're committed to exploring those areas, and formalized cooperation on commercial vehicles -- a project the two companies announced they'd pursue seven months ago. The payoff from joining forces to develop trucks and vans won't be peanuts: Ford sees the tie-up adding $500 million to its annual pretax profit. But that benefit won't be felt until 2023.
"This is a toe-in-the-water kind of deal," said Jeff Schuster, senior vice president of forecasting for researcher LMC Automotive. "It really wasn't much of an announcement, frankly. There's nothing beyond what was already anticipated."
Volkswagen shares closed up just 0.3 percent Tuesday, while Ford fell 1.7 percent. Both entered the year looking for a lift after their stocks dropped about 17 percent and 39 percent last year, respectively.