Renault Fluence Image Gallery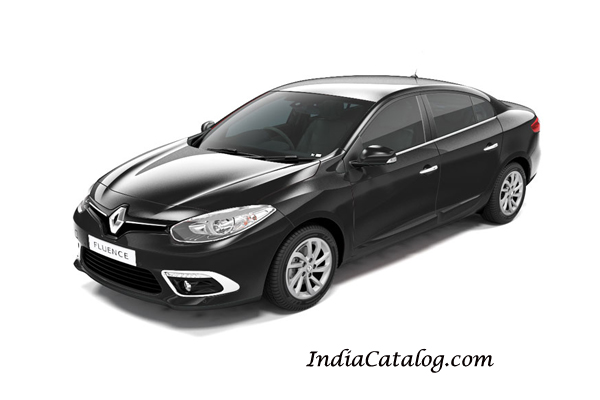 The latest Renault Fluence establishes its new brand identity by featuring a lustrous black grille that highlights the chrome Renault logo beautifully.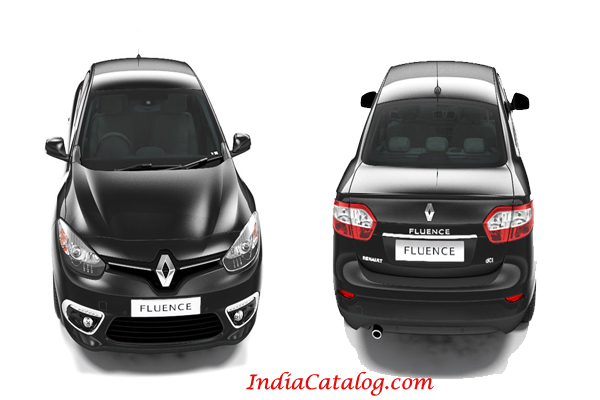 The integrated dual-tone upper dashboard has a soft touch finish, yet it is also resistant to everyday weathering.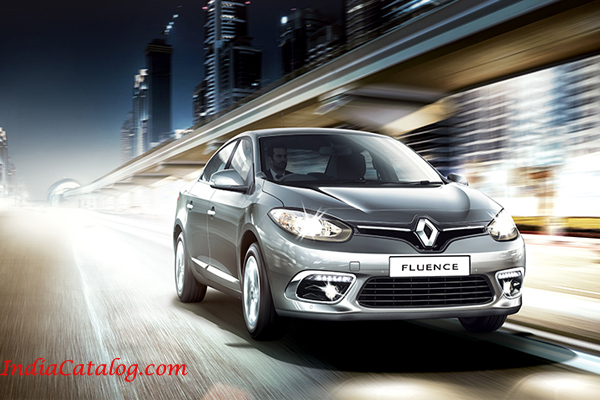 To top it all off, there are the new R16 Kaleido alloy wheels that further enhance its look.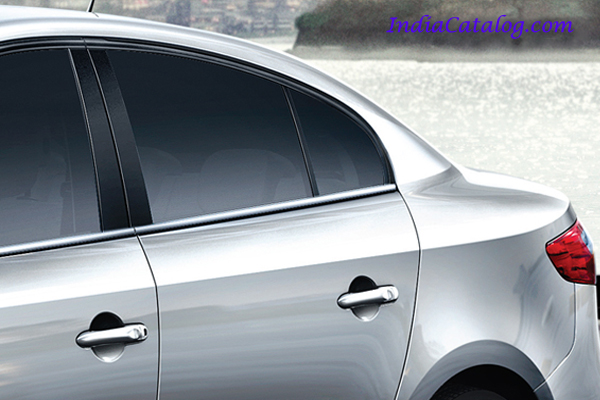 From its fluid, audacious and expressive lines to its curved rear and piercing lamps, the Fluence is a thoroughly beautiful vehicle.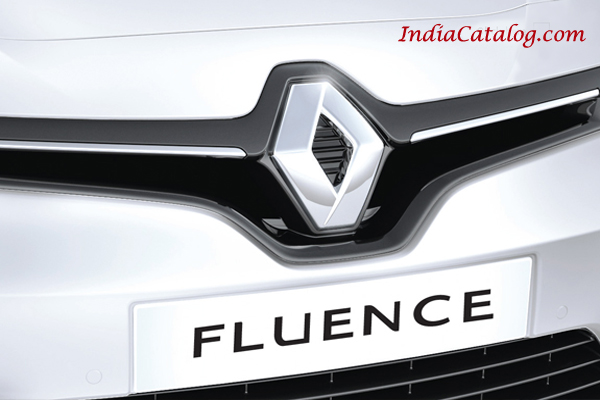 The new front radiator grille is imposing and eye catching. The Renault logo stands out perfectly against its lustrous black background, beautifully conveying the cars new brand identity.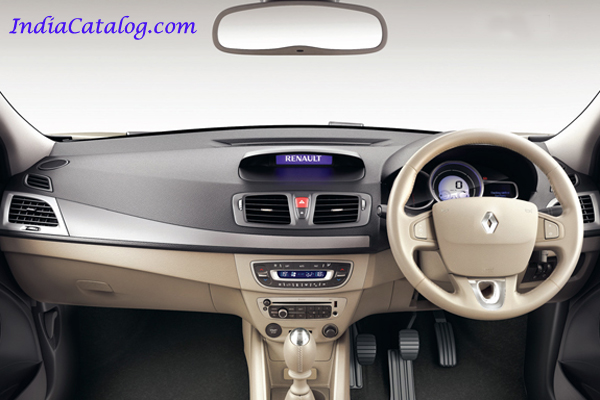 The integrated upper dashboard has a 4 layered, soft touch finish, yet is resistant to everyday knocks and exposure to direct sunlight. This makes it classy as well as perfect for Indian driving conditions.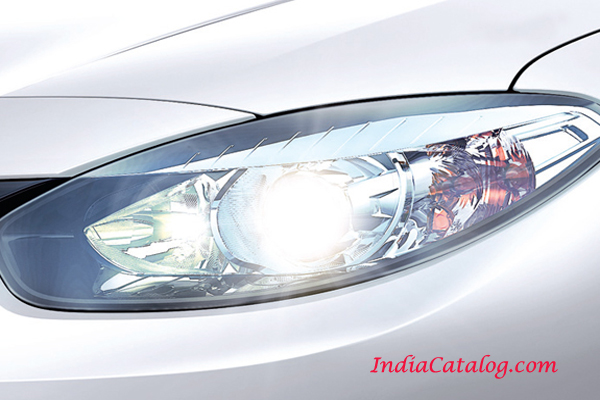 With black headlight masks and chrome eyelashes, the new headlamps are longer, creating a sharper, more powerful look. Built-in halogen projector lamps offer excellent light projection to ensure greater visibility as well as safety on the road.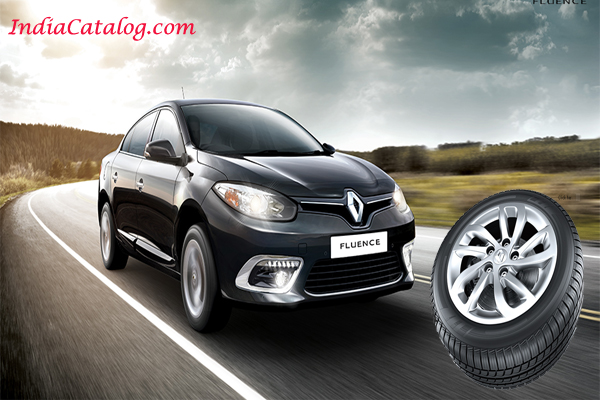 The Fluence's stylish new R16 Kaleido alloy wheels add to the dynamic look of the car and improve handling and stability.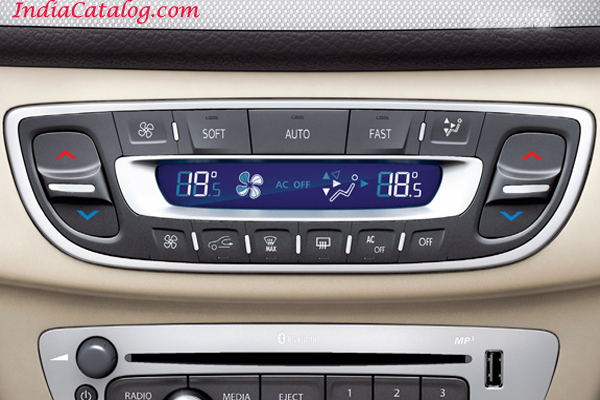 This intelligent function enables the driver and front passenger to select individual temperatures and fan speed preferences via the Soft-Auto Fast controls.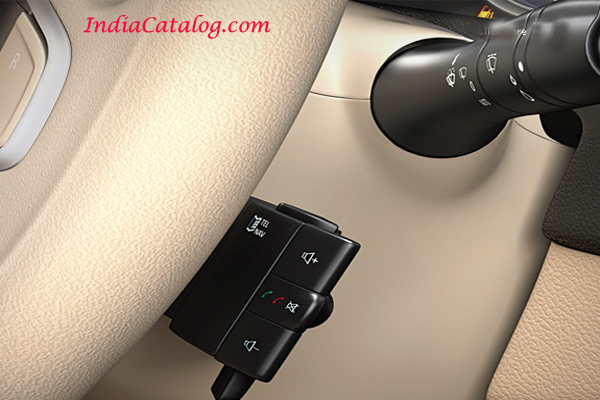 Ergonomically laid out controls mean all the essential functions are easy to manage, including climate control, radio, telephone fingertip remote control and cruise control / speed limiter.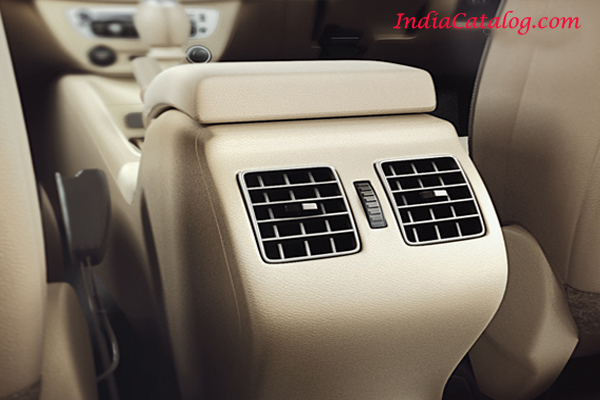 Passengers seated in the rear seats have convenient access to adjustable AC vents for maximum comfort and convenience. The vents also help in balancing the temperature within the car.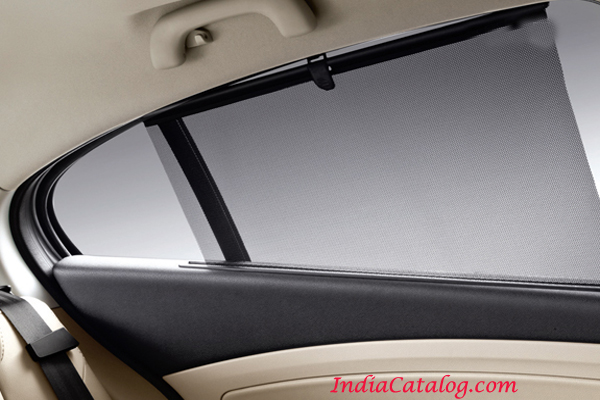 Ride business class. Enjoy more privacy and better thermal protection while travelling. The safety and sophistication of rear sun blinds ensure an experience that's truly a class above the rest.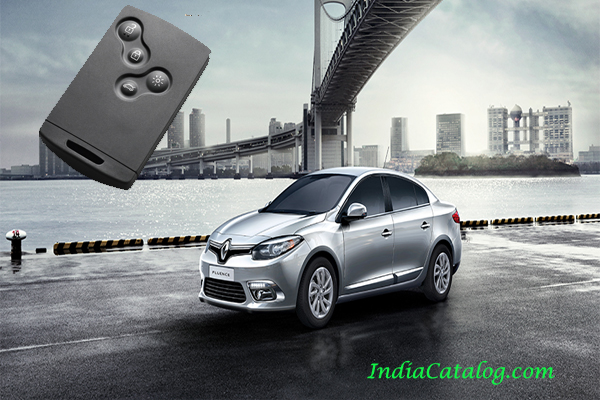 Just keep the card on you. The car locks and unlocks automatically. And the start/stop button in the car lets you start/stop the engine without any key or effort.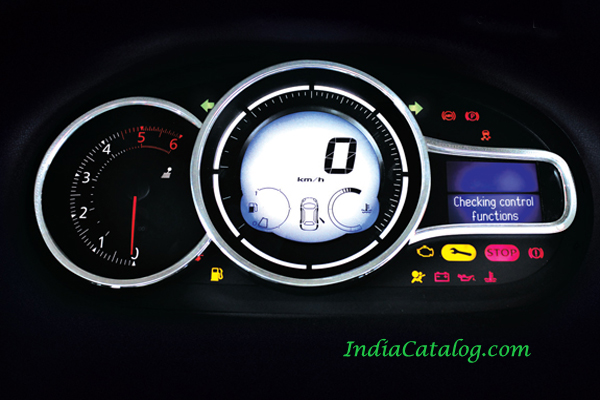 The stylish, easy to read and ergonomically optimised digital meter cluster is easier to read and offers optimised ergonomics, helping you gain in speed and accuracy.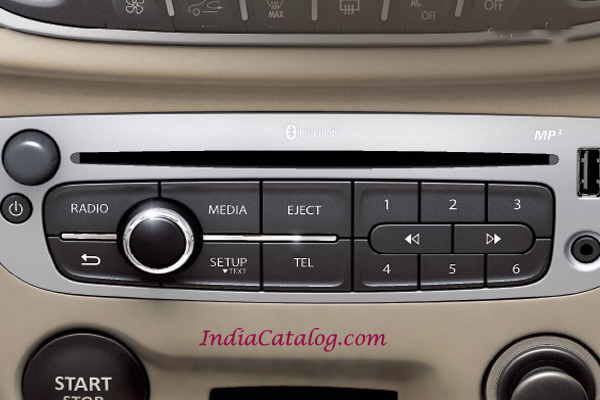 Renault has worked with Arkamys® to develop the 3D Sound by Arkamys® system, which includes a powerful 140W system with four speakers and four tweeters.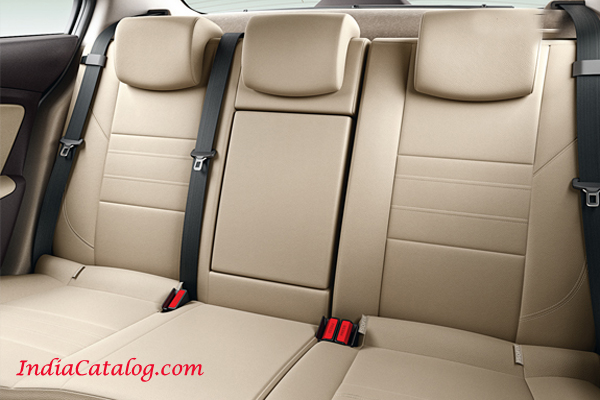 The interior space is amongst the largest in its category, making it a truly comfortable premium saloon car.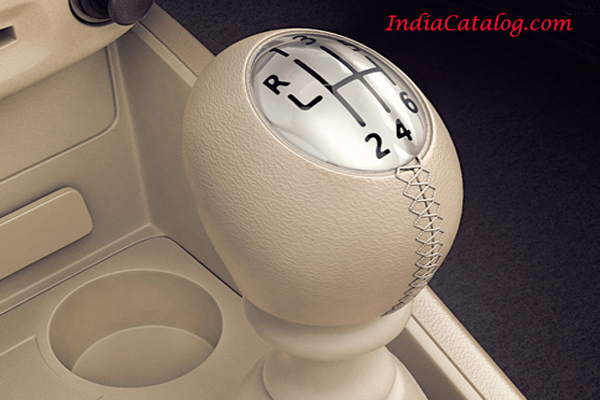 A Slick, 6-speed gearbox, whose ratios are perfectly matched to the engines output, give you excellent drivability in stop-and-go city traffic and also gives you the ability to cruise at a high speed on highways.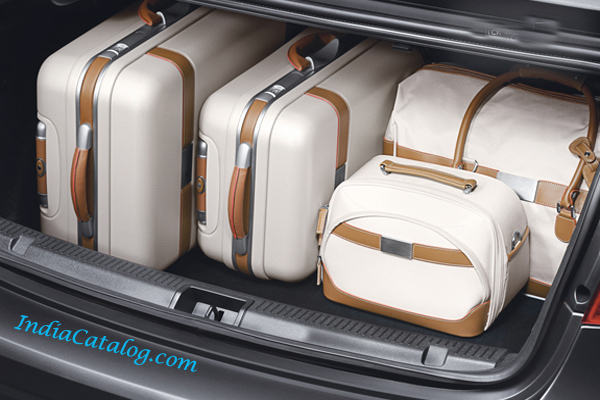 Spacious and easily accessible, the boot has a luxurious capacity of 530 litres. Use it to carry generous amounts of family luggage, sports gear, groceries and much more.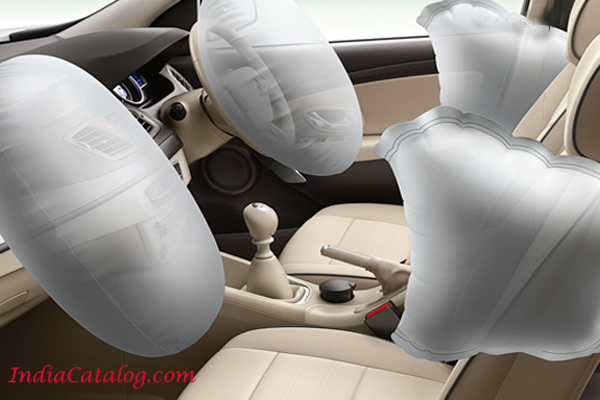 The car is equipped with two airbags in the front and two more on the sides of the driver and co-passenger seat.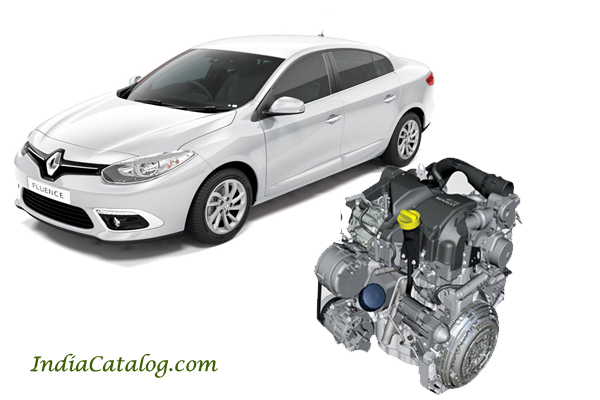 ESP prevents wheel slip and loss of traction by reducing engine power and applying brake force to the wheels that need it. Traction control maintains traction on wet, icy, loose or uneven surfaces by applying brake force to the corresponding spinning wheel(s).
Previous
Next