Essar Steel case: Ruias move again to wrestle firm of IBC; seek to convince NCLT before final orders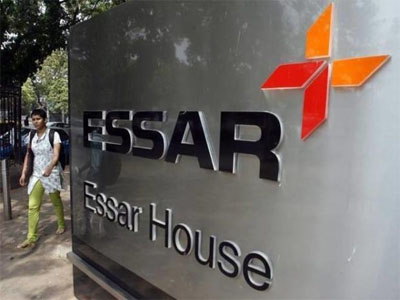 Essar Steel Asia Holdings (ESAH), the holding company of Essar Steel, has approached the National Company Law Tribunal (NCLT) asking it be allowed to plead its case before any orders are passed. ESAH has filed a caveat petition in the NCLT Ahmedabad bench which has been hearing the insolvency case against the debt-laden company.
Legal experts said the promoters of Essar Steel were looking to convince the tribunal its proposal to pay Rs 54,389 crore, as a full settlement, should be taken cognizance of by the committee of creditors (CoC). On October 25, the CoC voted overwhelmingly in favour of a proposal by ArcelorMittal which has promised Rs 39,500 crore by way of cash upfront.
Section 12A of the Insolvency and Bankruptcy Code (IBC) introduced in 2018 by way of an amendment, allows for withdrawal of insolvency proceedings subject to approval by 90% of the creditors and NCLT.
Legal experts also said ESAH might be trying to get a favourable ruling on the grounds it was making the best offer. A ruling by the National Company Law Appellate Tribunal (NCLAT) on Wednesday might help Essar Steel. The NCLAT ruled UltraTech Cement's revised Rs 7,900 crore bid for Binani Cement was valid and reiterated that one objective of the Insolvency & Bankruptcy Code was to maximise the value of assets for all creditors.
However, the bench noted; "The first order objective is resolution. The second order objective is maximisation of value of assets of the corporate debtor…"
It also said: "The I&B Code is for reorganisation and insolvency resolution of corporate persons … for maximisation of value of assets of such persons to….balance interests of all stakeholder."
Last month, Ruias offered to pay Rs 54,389 crore towards the full settlement of the entire admitted claims of the financial creditors, operational creditors, and workmen and employees of Essar Steel India. The package included an upfront cash payment of Rs 47,507 crore to all creditors, including a payment of Rs 45,559 crore to the senior secured financial creditors. The offer from promoters of Essar Steel came only a day after more than 90% of the committee of creditors finally voted in favour of the bid by ArcelorMittal.
The caveat filed by ESAHL notes "let no orders be passed in the appeal, expected to be filed or in any petition or application or interlocutory application that may be preferred by the expected applicants without service of notice on the caveator."
It marks the resolution professional Satish Kumar Gupta, State Bank of India and other creditors among expected petitioners and applicants.