Bharat Petroleum may hive off gas business into separate wholly owned subsidiary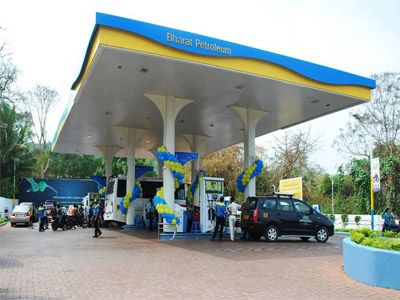 Mumbai:State-run Bharat Petroleum Corporation Ltd (BPCL) is planning to hive off its gas business into a separate wholly-owned subsidiary, two people aware of the development said.
BPCL, which is present in various segments of natural gas sales and supply, has been strengthening its gas business over the past few years. By hiving off this business as a separate subsidiary, the company intends to sharpen its focus and bring all natural gas-related businesses into one fold, the people mentioned above added, speaking on the condition of anonymity. The new unit may be christened Bharat Petroleum Natural Gas Company.
"BPCL has decided that the gas business should be separated as it is a promising segment. The company will shortly create a subsidiary. The board has already approved the plan," said the first person cited above.
BPCL is a co-promoter of Petronet LNG Ltd, along with Indian Oil Corp. Ltd, Oil and Natural Gas Corp. Ltd and Gail (India) Ltd. It is also a co-promoter of four city gas distribution (CGD) companies—Indraprastha Gas Ltd in Delhi with Gail; Sabarmati Gas Ltd in Gujarat with Gujarat State Petroleum Corp. Ltd; Maharashtra Natural Gas Ltd and Central U.P. Gas Ltd with Gail.
BPCL did not reply to an email sent on 29 March.
Over the next five years, BPCL has set itself an investment target of Rs 1 trillion to be spent on all its expansion activities including marketing, refining and strengthening of the gas business.
"We want our market cap to reach Rs2.5 trillion. We have planned to venture into gas business which will be our next value chain," said a BPCL official, the second person quoted above, speaking on condition of anonymity.
BPCL has been importing liquefied natural gas (LNG) and supplying it to customers in the fertilizer, power, city gas distribution, steel and other industries across the country. Its own LNG imports help BPCL mark its presence in the LNG market, apart from being economical for use at its refineries.
BPCL also markets LNG by tank trucks from Dahej to some customers such as General Motors, Mahindra & Mahindra Ltd, Modern Insulators Ltd and Tetrapak etc.
BPCL is also into LNG bunkering, according to the company's website. With air emission requirements becoming more stringent for sea-going vessels, one of the possible solutions for compliance with stricter emission standards is the use of LNG as a propulsion fuel for shipping.
Natural gas is touted as the fuel of future due to its clean burning properties. This has made many companies bullish on the segment. India plans to increase its gas usage in the energy mix to 15% from the current 6.5%. The world average of gas use in the total energy consumption is 24%.
According to a 10 March Care Ratings report, Qatar accounts for 62% of overall LNG imports to India followed by Nigeria supplying 12% of the LNG imports. India imports 20-30% of gas through spot markets and the rest through long-term contracts.