Mercedes launches enhanced S-Class in diesel and petrol starting Rs 13.3 mn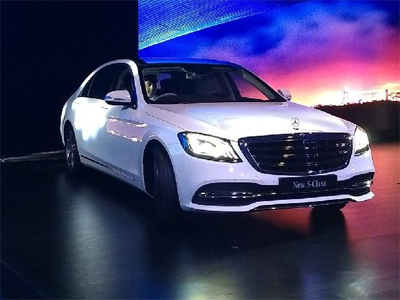 German luxury car maker Mercedes-Benz today said it has launched the enhanced version of its flagship product Mercedes-Benz S-Class -- S 350 d diesel, and also the S 450 petrol -- in India at a price starting from Rs 1.33 crore.
While the Mercedes-Benz S 350 d is priced at Rs 1.33 crore, the petrol version S 450 is priced at Rs 1.37 crore, the company said in a statement.
The new S Class 350 d is Indias first BS VI compliant Made in India, for India, vehicle with a state-of-the-art diesel engine that meets BS VI emission norms, two years ahead of the regulation, it added.
Commenting on the development, Mercedes-Benz India MD & CEO Roland Folger said: "By launching the first ever Made in India, for India BS VI car, we have set a benchmark among all car manufacturers to support the Government in mitigating the rising pollution levels in the country."
True to its legacy, the S-Class has emulated its global success in India and has had a phenomenal run in the country, he added.
"To continue and build on this success, we have introduced the new version of our flagship saloon, which reaffirms its leadership status," Folger said.
With the introduction of the new diesel S 350 d and the petrol S 450, "we are presenting our Indian customers the finest of offerings from our formidable product line-up and reinforce our motto of The Best Keeps Leading for 2018, he added.