Government withdraws plea to take over management control of Unitech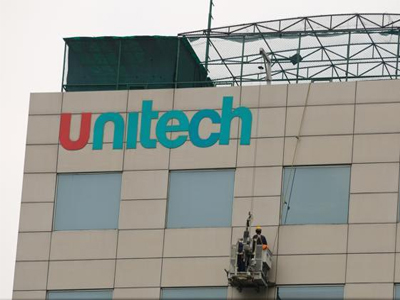 The government today withdrew its petition before the National Company Law Tribunal that was filed to take over the management of crisis-hit realty firm Unitech Ltd over alleged mismanagement and siphoning of funds.
The matter was listed today before a two-member NCLT bench, headed by President MM Kumar.
Earlier on January 12, the government had informed the Supreme Court that it would withdraw its petition from the NCLT as the apex court was already looking into the matter to protect the interests of the home buyers.
During proceedings, the Supreme Court had observed that the NCLT should have taken its leave before allowing the Centre to take over the management of Unitech Ltd.
On December 8, the NCLT had suspended all eight directors of Unitech over allegations of mismanagement and siphoning of funds, while authorising the government to appoint its 10 nominees on the board.
The move had come on the government's plea to take over the management with a view to protecting the interest of nearly 20,000 home buyers, and 51,000 depositors to whom the company owes Rs 723 crore. This was challenged by the realty firm before the Supreme Court.