Coal scheme gives revival push to GMR, Adani, GVK plants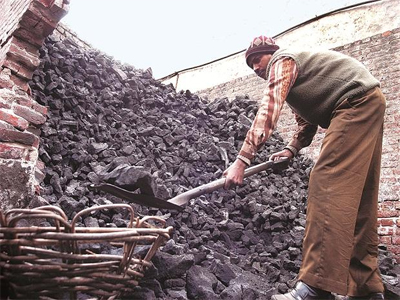 The first round of bidding under the central government's SHAKTI scheme for providing coal to private power units would see revival of 10,000 Mw of generation capacity, it is estimated.
Among the companies to benefit are Adani Power, Lalitpur (Bajaj Hindustan), KSK Mahanadi, GMR Energy and GVK. These stressed assets had a locked investment of at least Rs 40,000 crore.
On Wednesday, state-owned Coal India (CIL) approved the supply after bidding conducted in September. Leading private sector entities had bid by quoting discounts in their power supply rates of one to four paise a unit (kilowatt hour), in return for cheaper coal supply. The discounts would benefit consumers.
Only power units which have power purchase agreements (PPAs) but no long-term coal supply could bid for what was offered under the Scheme for Harnessing and Allocating Koyla Transparently in India (SHAKTI). The total quantity booked was about 27.8 million tonnes. Close to 9.2 mt saw discount bidding of 2p a unit, followed by 3p discount quoted for 9.08 mt. Total power generation capacity at the units to get this Coal would be 10,082 Mw. Executives at CIL said would help generate 47 billion units a year and a saving of Rs 126 crore annually to consumers for 25 years.
"All the companies which had PPAs took part in bidding and got the required coal. So, at an underrecovery of 3-4p a unit, they are getting long-term coal security, good for these assets and the country's energy security," said A K Khurana, director general, Association of Power Producers
For the next round of SHAKTI, state governments have to indicate the coal requirement for which power plants may bid. "Even plants without a PPA can bid by quoting the price at which they will sell power. This should solve the problem for a fairly large chunk of stressed units," said an industry executive.
Government officials said the states were calculating the coal requirement. The latter, they added, would also get cheaper power through this route, helping many cash-short power distribution companies.