BMW i8 Image Gallery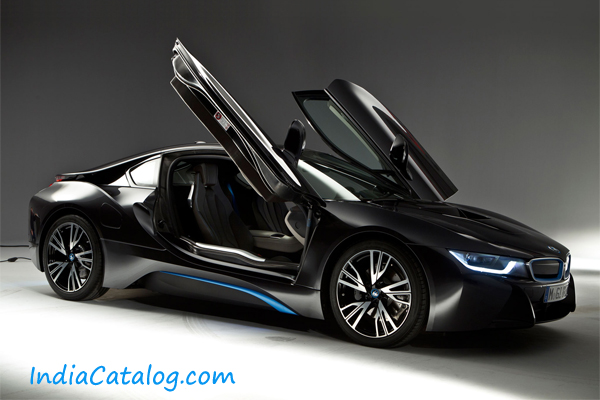 The BMW i8 is ready to revolutionise its vehicle class. As the first sports car with the consumption and emission values of a compact car.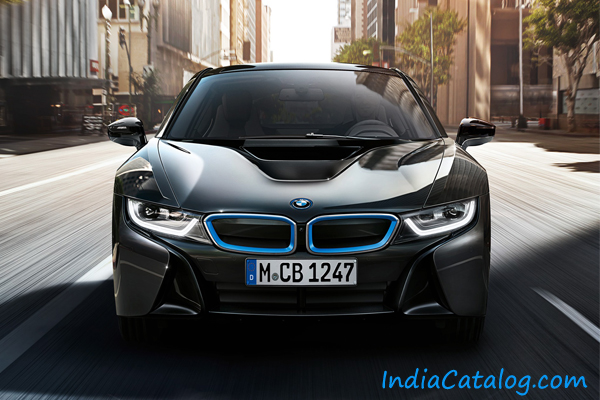 With innovative LifeDrive architecture, ground-breaking materials such as carbon, layering design and numerous intelligent BMW EfficientDynamics measures.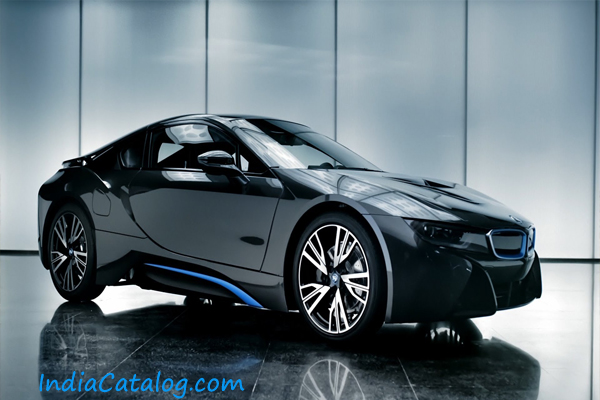 Through its overall concept, the BMW i8 embodies the accomplished vision of a modern and sustainable sports car.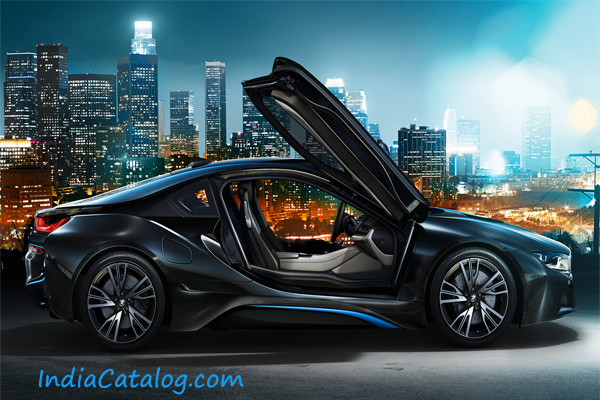 Thanks to the spectacular scissor doors, the sports car character of the BMW i8 is recognisable in an instant. Swinging upwards when opened, the scissor doors are an optical highlight and blend perfectly into the smooth lines of the aerodynamic bodyshell.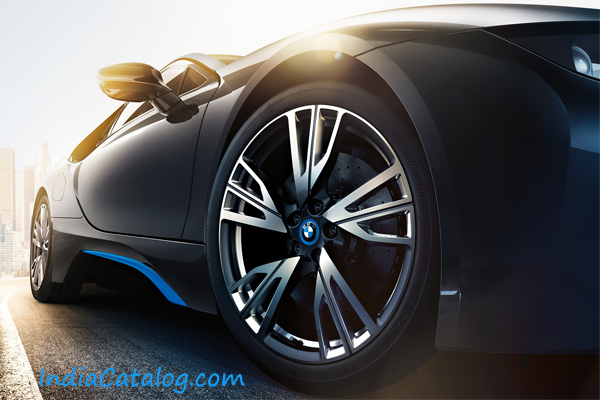 All four wheels can thus be powered simultaneously by two engines, and – depending on the driving situation – this utilises the advantages of front-wheel drive or all-wheel drive. Outside the city, the fully-fledged all-wheel drive of the BMW i8 shows its true strength – at speeds of up to 250 km/h.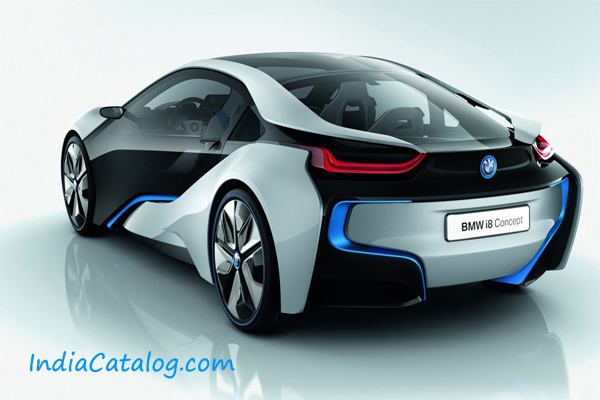 This is because the powerful plug-in hybrid system with the combination of BMW eDrive technology and a BMW TwinPower Turbo 1.5-litre, 3-cylinder petrol engine brings together the benefits of an electric motor and a petrol engine to produce an outstanding driving experience.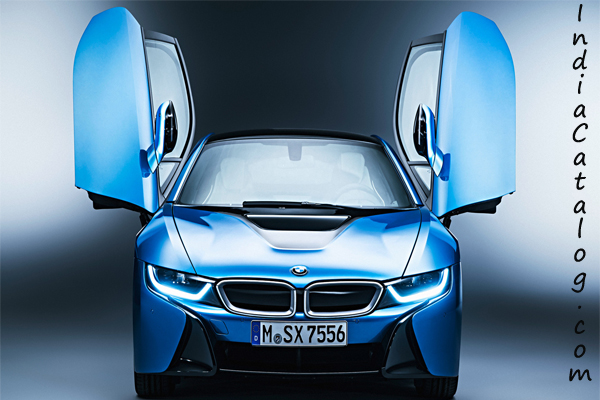 Thanks to the aluminium, carbon and thermoplastic used in their construction, they are approximately 50% lighter than conventionally built doors.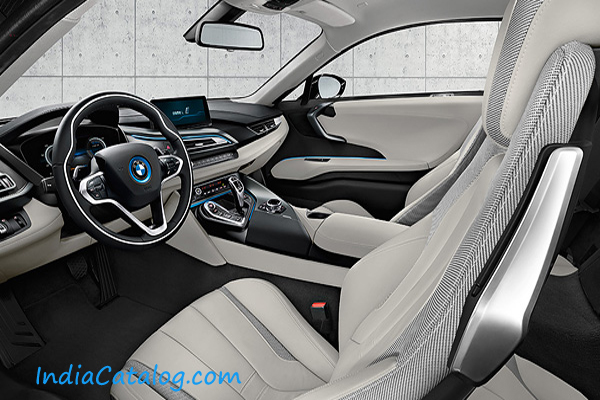 The sporty look of the exterior is continued seamlessly in the interior of the BMW i8. All elements are light and dynamically positioned.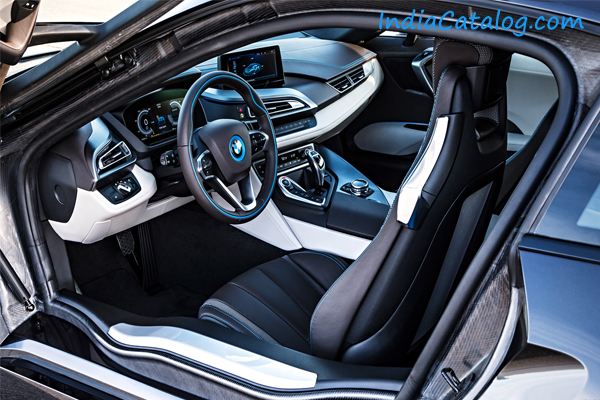 The guiding idea behind the sports car of the future is also reflected in the design of colours and materials in the interior.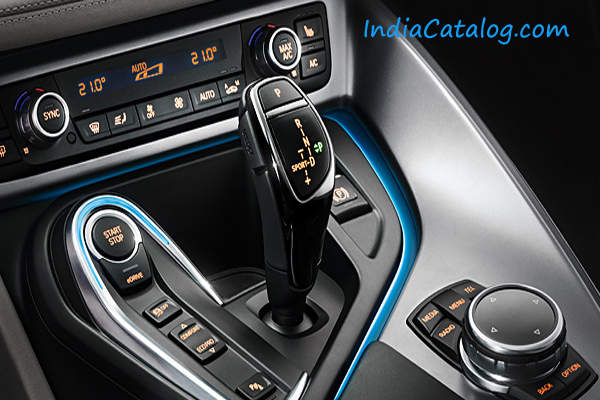 The sporty character of the vehicle is evident at all times. Precise interplay between combustion engine and electric drive ensures efficiency and dynamism in equal measure.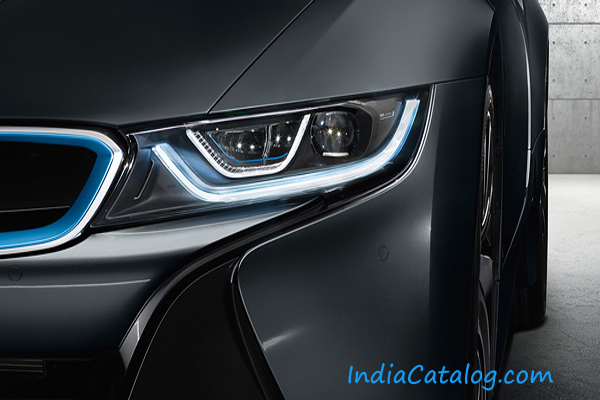 BMW i8, LED headlights fit in perfectly with the exceptional sports car concept. All lighting elements are completely in LED.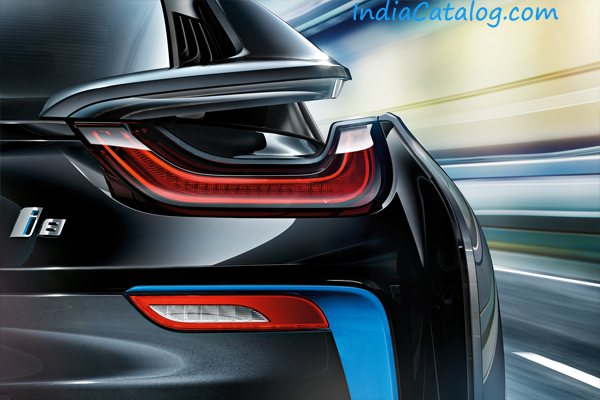 Streamlined body, striking conical shape, low weight – the BMW i8 is undeniably a thoroughbred sports car.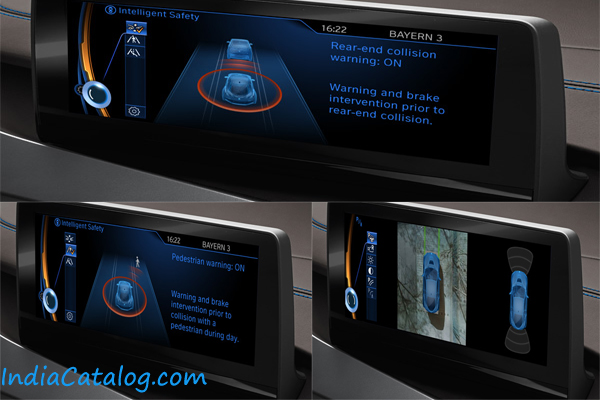 When fitted with the Driving Assistant option, the BMW i8 has a large number of camera-based support systems.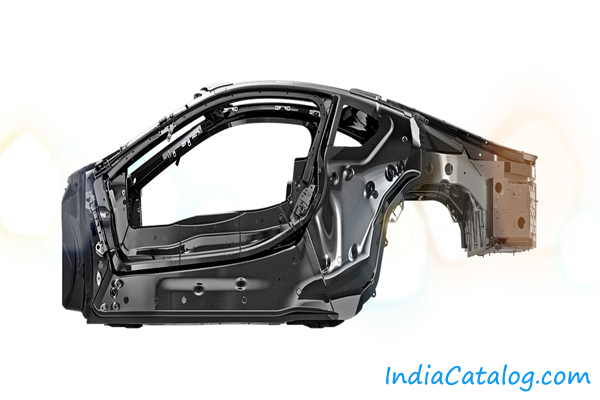 Carbon fibre is therefore an important component of the innovative LifeDrive architecture that changes everything in the BMW i8 – including the future of sporty driving.
A perfect basis for the characteristics of a classical sports car.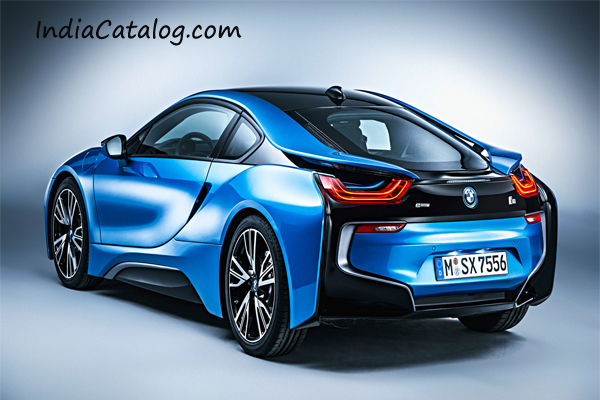 Thanks to ultra-lightweight materials, specific aerodynamic optimisation and a comprehensive package of BMW EfficientDynamics technologies, the BMW i8 also achieves astonishing figures for consumption and emissions.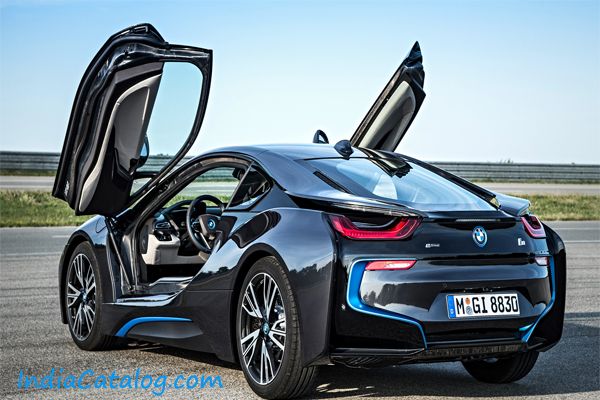 Long wheelbase, short overhangs, a solid stance as it crouches on the street.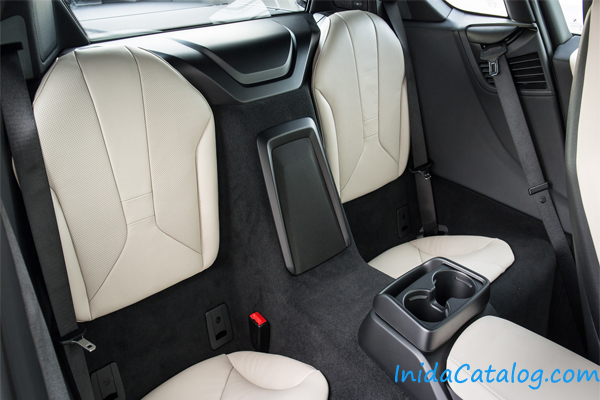 All passengers have a low seating position and the narrow lightweight seats provide reliable support and outstanding of comfort even when cornering rapidly.
Previous
Next