Vedanta gains 4% as board approves to split firm's biz into 6 companies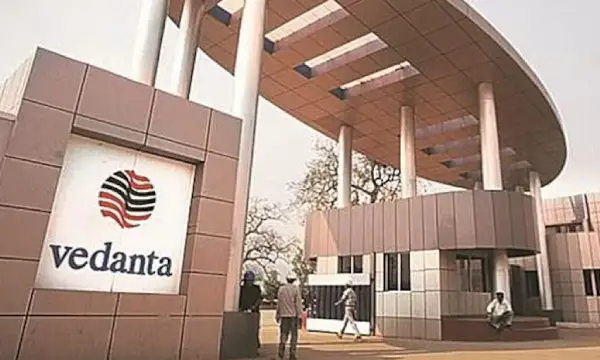 Shares of Anil Agarwal-promoted Vedanta were up 4 per cent at Rs 232.25 on Tuesday's intra-day trade after the company on Friday after market hours announced its plan to demerge its existing business verticals into six independent 'pure play' companies. This move aims to unlock stakeholder value, attract strategic investment, improve competencies, and ensure transparency. In the past two trading days, the stock rallied 12 per cent.

Meanwhile, the stock of Vedanta had hit a 52-week low of Rs 207.85 on Thursday, September 28. Despite a two-day gain, Vedanta has underperformed the market by falling 28 per cent, as compared to 7.6 per cent rise in the S&P BSE Sensex.

The proposed plan entails five new listed firms - Vedanta Aluminium, Vedanta Oil & Gas, Vedanta Power, Vedanta Steel and Ferrous Materials, and Vedanta Base Metals - in addition to Vedanta Ltd.

The de-merger is planned to be a simple vertical split, for every 1 share of Vedanta, the shareholders will additionally receive 1 share of each of the 5 newly listed companies.

The proposed demerger is anticipated to conclude, with separate units being listed, within the next 12-15 months, subject to all the necessary approvals from shareholders, lenders, creditors, and regulatory authorities.

The rationale for demerger is to simplify Vedanta's corporate structure with sector focussed independent businesses. The move provides opportunities to global investors, including sovereign wealth funds, retail investors and strategic investors, with direct investment opportunities in dedicated pure-play companies linked to India's remarkable growth story through Vedanta's world class assets.

The demand for minerals, metals, oil and gas and power is going to grow very rapidly and Vedanta's businesses are uniquely positioned to service this rising demand and reduce reliance on imports. Vedanta is also foraying into semiconductors and display glass which are of great strategic significance to India, the management said.

The demerger into different entities is expected to simplify the corporate structure, enhance risk mitigation framework, ensure autonomy, and improve transparency, according to Motilal Oswal Financial Services (MOFSL).

However, the debt positions at both Vedanta and Holding company remain unchanged. Holding company/Vedanta continues to face refinancing/repayment risks, considering a substantial portion of debt maturing by CY25. The developments concerning the company's debt will be a key monitorable moving forward, the brokerage firm said.

Globally, commodity markets are facing multiple headwinds, such as volatile input raw material prices, multi-decade high interest rates in developed economies, muted demand pick-up from China, and a slowdown in the Chinese real estate sector, MOFSL said.