Shree Cement to raise up to Rs 700 cr via NCDs on private placement basis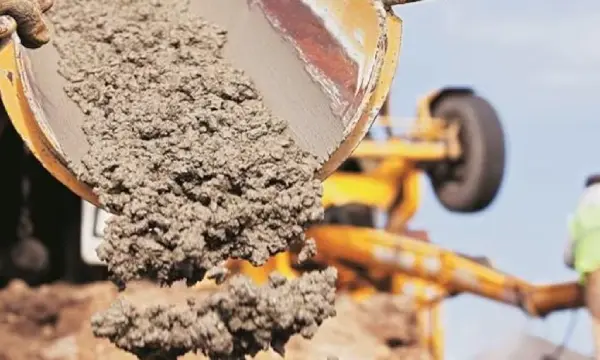 Kolkata-based Shree Cement Ltd on Monday announced that it will raise up to Rs 700 crore via non-convertible debentures (NCD) on a private placement basis. In an exchange filing, it said the base issue size will be Rs 350 crore with an option to retain oversubscription up to another Rs 350 crore.

"In continuation to our letter dated 19th September 2023 and pursuant to Regulation 30(2) of the Sebi (Listing Obligations and Disclosure Requirements), Regulations, 2015 read with Para A of Part A of Schedule III of the Regulations, we hereby inform you that the 'NCD Committee' of the Board of Directors of the Company at its meeting held today, has approved the issuance of secured, rated, redeemable, taxable, non-convertible debentures with a base issue size of Rs 350 crore with an option to retain oversubscription upto Rs 350 crore aggregating to a total Issue size of upto Rs 700 crore on private placement basis to certain eligible investors permitted to invest in the NCDs under applicable laws," the filing read.

The cement major had originally announced the plan to raise money via NCDs on September 19.

The fundraising plan is expected to be part of the company's Rs 7,000-crore capex plan in the next phase of growth, during which it aims to add 12 million tonnes of capacity. The company has said it is planning to expand in Rajasthan and Maharashtra.

The company aims to cross 50 million tonnes per annum capacity by 2025 and over 70 million tonnes in the next few years. The current installed capacity is around 45 million tonnes per annum.

Earlier this month, Shree Cement announced the opening of its commercial production at Purulia in West Bengal with a three million-tonne capacity clinker cement plant at Rs 600 crore. It will create direct employment opportunities for 1,000 people.

"The state-of-the-art facility is strategically located to meet the surging demand for cement in West Bengal and neighbouring Jharkhand, and bolster the company's market share in eastern India," a Shree Cement Ltd official said, according to news agency PTI.

"It is entirely funded through the group's internal accruals, and has already commenced commercial production," he said. Shree Cement Ltd chairman HM Bangur said the company will set up another plant in West Bengal.

On Monday at 10:25 AM, the company's shares were trading 0.47 per cent in the red at Rs 25,811.65 on BSE.