CNG, PNG prices hiked in Delhi-NCR from today, check new rates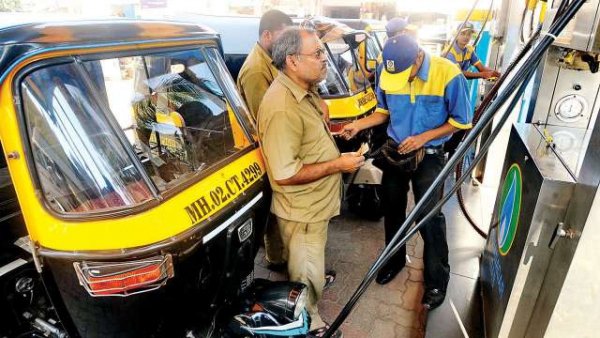 With the petrol-diesel and LPG prices already skyrocketing, the common man has suffered another blow as the prices of CNG used in vehicles as well as PNG (Piped Natural Gas) which is the domestic cooking fuel, have been hiked. The new prices came into effect from 6 am on Tuesday.

Indraprastha Gas Limited has said that it has increased the price of CNG by 70 paise/kg in Delhi-NCR. The price of CNG in Delhi has now gone up to Rs 43.40 per kg. At the same time, CNG has reached Rs 49.08 per kg in Noida, Greater Noida and Ghaziabad.

Alongside, IGL has also increased the prices of PNG in Delhi-NCR by 91 paise. The new price of PNG in Delhi was Rs 28.41 per scm. The increased price of gas (PNG) reaching the kitchen of the houses through pipelines came into force from 6 o'clock on Tuesday.

On Monday, LPG cylinder prices were hiked by Rs 25. Just three days ago, the prices were hiked by Rs 25. The increase has now taken the price of a 14.2 kg household gas cylinder to Rs 819 in Delhi. The new prices have been implemented from March 1.

On the other hand, Aviation Turbine Fuel (ATF) prices were hiked by 6.5% on Monday. The rise in the prices of crude oil in the international market is said to be the reason behind the hike. According to the notification issued by the public sector fuel companies, the price of ATF has been increased by Rs 3,663 per kiloliter i.e. 6.5 percent.

Notably, this is the third time the prices of aviation fuel have increased since February. After the change, the price of aircraft fuel has now reached the level of Rs 59,400.91 per kiloliter in Delhi. It may be recalled that earlier on February 16, the price of aircraft fuel was increased by 3.6 percent. At the same time, on February 1, the price of aircraft fuel was increased by Rs 3,246.75 per kiloliter. Crude oil gained $ 65.49 per barrel on Monday. This has been its highest level in a year.