Covid-19: Hyundai & TVS also suspend manufacturing operations temporarily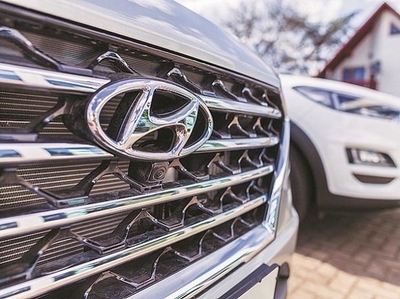 Hyundai Motor India and TVS Motor have decided to halt production in line with other automakers because of the coronavirus (Covid-19) pandemic.

Hyundai said that it will be taking the preventive counter-measure of suspending its manufacturing operations at the Chennai facility from March 23, 2020 till further notice to stop the spread of coronavirus (Covid-19) pandemic.

"We will await further notifications from state government to resume plant operations", said the company.

TVS Motor said that in view of Covid-19, considering the safety and well being of its employees, TVS Motor Company as an interim measure has decided to shut operations at all its manufacturing facilities and offices for two days effective March 23,2020.

The company would take further steps after reviewing the situation.

Royal Enfield has decided to suspend all its operations globally starting (Monday 23) until March 31. The facilities to be impacted are three in and around Chennai, technical centres across Chennai and in the UK and all office and company owned dealerships in India. The comapny also issued advisories to all its dealerships in India to shut down for the same period or follow local administrative orders, as might apply. During this time period, comapny employees will continue to work from home and there would be no salary deduction for any permanent of temporary employees and no reduction in workforce, said the company.

The company alsoi said that as of March 20 it had cleared all existing inventory of BS-IV motorcycles across channels and dealerships.

Commercial vehicle producer Daimler India Commercial Vehicle has also said it is stopping production until March 31.