NTPC, Power Grid earnings relatively immune to coronavirus spread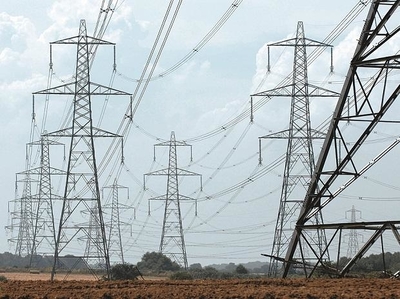 Power utilities having significant exposure to regulated business such as NTPC and Power Grid may have corrected with the decline in broader indices, but analysts maintain a positive view.

NTPC and Power Grid earn a certain regulated return on their capital irrespective of demand for power and the flow of power, and hence excluding some temporary collections issues that may emerge, analysts at HSBC see little risk to earnings for the two companies.

For NTPC the positive should also accrue from the fact that availability of its critical power plants (Sipat and Korba) has recovered after heavy monsoons this year. Plant availability factor (PAF) stood at 100 per cent for Talcher Stage-II and at 50 per cent for Talcher Stage-I in the month of February, suggests Motilal Oswal Financial Services data. NTPC, which had continued seeing concerns on PAF of critical plants as well as under recoveries, however is seeing improved fundamentals.

The improved coal supplies further bode well. Coal stocks at power plants across the country have increased led by ramp-up in Coal India's production, which had grown 14 per cent year-on-year in February. Not surprising the conventional electricity generation in the country had increased 10.4 per cent year-on-year in February'20 providing encouragement. It also marks the second straight month of demand uptick after four consecutive months of decline, say analysts. While the trend needs be watched, prospects for NTPC too have certainly improved. Analysts have also been expecting fixed cost under recoveries in second half to reduce to Rs 200 crore compared to Rs 450 crore in first half.

However, analysts say that Power Grid may still be better placed compared to NTPC even though both see limited impact of Covid-19. Power Grid has the highest level of insulation as operational risk is lowest. Power Grid too had seen concerns on decline in consolidated capex and capitalisation play out, however these issues are behind now. While delays in Rs 9,000 crore Raigarh-Pugalur line capitalisation in FY20 (35-40 per cent of FY20 planned capitalisation) may lead to some earnings miss in FY20, analysts at Jefferies feel that FY21 should be largely unaffected. Overall, Power Grid is currently executing projects worth Rs 61,000 crore (Rs 48,000 crore is ongoing with regulated tariffs and Rs 13,000 crore is tariff-based competitive bidding) and analysts say that this gives enough visibility for Rs 12,000-15,000 crore annual capitalisation for the next 2-3 years.

Apart from these, both Power Grid and NTPC provide a high 6-7 per cent dividend yield which is an added positive.