Infosys shares dip 16% amid allegations of 'unethical practices', worst fall in six years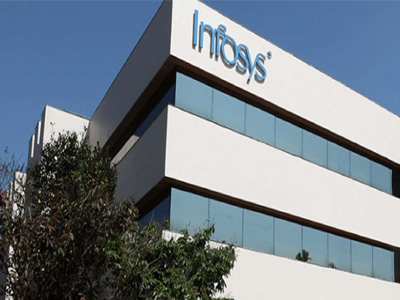 The stock prices of Indian multinational Infosys fell by 16% on Tuesday, following an anonymous letter by whistleblowers accusing Chief Executive Officer (CEO) Salil Parekh and Chief Financial Officer (CFO) Nilanjan Roy of indulging in unethical practices to boost revenue and profits in recent quarters.
On BSE, the company's shares opened 10% lower at Rs 691 and dropped to Rs 645.35 shortly. The Infosys share at BSE closed at Rs 643.30, a drop of Rs 124.45 (16.21%) from its yesterday's closing price.
The stock closed at a low of Rs 640 at the National Stock Exchange (NSE), registering a fall of 16.65% (Rs 127.85).
The IT major registered its worst single-day drop in over six years.
Earlier in the day, Infosys chairman Nandan Nilekani issued a statement that the board of members received two anonymous complaints on September 30. It added that these complaints were placed before the audit committee as per the company's practices.
The statement further said Infosys will provide a summary of the results of the investigation at an 'appropriate time', adding that the board is committed to uphold the highest standard of corporate governance and protect the interests of all stakeholders.
While stock markets were closed on Monday, the firm's American Depository Receipts (ADRs) listed on the New York Stock Exchange (NYSE) also fell over 15 percent.