Infosys shares slide despite in-line Q2 earnings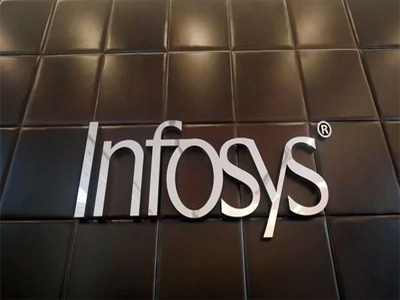 The second quarter performance of Infosys were in line with estimates but shares declined 2.4% in early trade. Infosys, which reported Q2 earnings after market hours on Friday, also raised the low end of its revenue forecast for the year on upbeat demand for its digital services. Infosys expects revenue to grow between 9% and 10% on a constant currency basis in the year ending March 2020, compared with its previous forecast of between 8.5% and 10%.
Infosys shares had risen 4% on Friday.
Revenue from digital offerings totalled 38.3% of Infosys' overall sales in the quarter.
Operating margin of Infosys improved to 21.7%, driven by improvements in operational parameters and cost efficiencies.
Consolidated net profit for the three months to end-September fell 2.2% to ₹4,037 crore, matching analysts average profit estimate of ₹4,016 crore. Revenue from operations rose 9.8% as the company benefited from large deals worth $2.8 billion during the quarter.
Domestic brokerage Motilal Oswal has raised its earnings estimate by 5% for Infosys, post its Q2 results.
"Operationally result was marginally above estimate. Infosys reiterated that cost discipline will be the key focus area and that it will deploy levers such as automation, onsite-offshore effort rationalization and pyramid correction to recover margins. We expect profitability to inch up over the next two quarters with an exit margin of 22%," the brokerage said.
"On an organic basis , Communications, Energy/Utilities/Resources, Manufacturing and Hi-tech) delivered double-digit YoY CC growth. However weakness in capital markets in US and interest rate concerns in European banks led to underperformance in BFS. Weak consumer confidence and the resultant softness in IT spend by retail companies resulted in disappointing growth in retail," the brokerage added.