NTPC: Coal requirement and operations at its units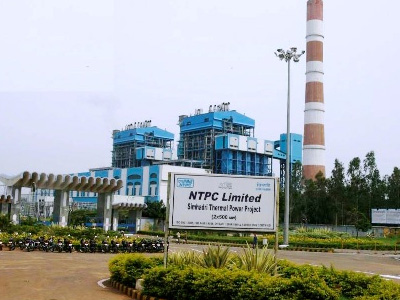 NTPC has recently commissioned the first unit (660MW) of its Khargone TPP (2x600MW). This plant is India's first ultra-super-critical project with a station heat rate (SHR) of 2,070kcal/kWh. Notably, it is ~3% more efficient than the super critical ones given the higher steam parameters. Unit-1 is likely to commercialise soon, while unit-2 commissioning is scheduled for Jan'20. NTPC organised an analyst visit to this plant. Below are our key takeaways from it.
NTPC has completed trial-run operations at full load for unit-1 on 29th Sep'19 and will likely commercialise the unit this month. For unit-2, light up will likely be completed over the next one month with commissioning scheduled for Jan'20. Total project cost for the plant is ~Rs 110b (~Rs 83m/MW) – excluding FGD. FGD contract of Rs 5.2b has been awarded and likely to commission in Nov '20. In terms of PPA, 50% of capacity is tied up with Madhya Pradesh, ~19% with Gujarat and ~10% with Chhattisgarh. Balance is with other states (Maharashtra, Goa) and UTs (Daman & Diu, Dadra & Nagar Haveli).
Coal for the plant would be sourced from its own captive mine (Pakri Barwadih or – PB). The mine is located ~1,100km from the plant and significant investments (~Rs 15b) are made to ensure rail connectivity. This includes ~Rs 9b on preparing a 37km railway corridor from the plant to Nimarkhedi station (nearest to the plant), ~Rs 5b of deposit for BG conversion of line from Nimarkhedi to Khandwa station (42km) and ~Rs 1b for carrying out electrification. Given the long distance between the mine and plant, freight cost is high (~Rs 2,200/t). Fuel costs are at ~ Rs 3-3.3/kWh for the plant. Initial tariffs would be >Rs 5/kWh.
NTPC has two wagon tipplers in place at the site, with the third one set to commission by Nov'19. The plant is being supplied 2-3 rakes on a daily basis. At full operations (including Unit 2), the company will have to handle ~5 rakes/day. Given turnaround time of ~5 hours, each wagon tippler can handle ~4 rakes/day. Thus, rake handling infra appears to be in place. We note PB is a basket mine (FY19 production: 6.8mt) supplying to various plants of NTPC.