Declining production may weigh heavily on Coal India stock price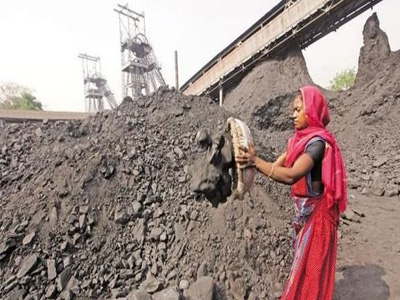 Shares of Coal India Ltd fell by 3.4% on Thursday after the company reported a poor set of production numbers. Production shrank 23% in September, hampered by floods and rains. That has continued to keep a lid on its stock price, despite what appears to be an inexpensive valuation.
Overall, in the April-September 2019 period, Coal India's production slumped 6% to 241 million tonnes. Analysts had pencilled in a target of 650-660 million tonnes for FY20. That means the coal miner needs to produce 410-420 million tonnes in the next six months to catch up, which clearly looks like a stretch.
Another worry for the company is the fall in coal prices in the international markets. The ICE Coal Futures price has dipped by 35% in the past one year to $62.5 per tonne. For Coal India, however, fixed-price fuel supply agreements with power producers will help cushion the fall in international coal prices. But the e-auction price could get impacted.
Another overhang is the continuous supply of Coal India paper due to the government's disinvestment programme. Its public shareholding has increased from 21% in June 2018 to about 29% in June 2019.
The government's recent tax cut could, however, improve its earnings marginally this year. Coal India paid the full rate of tax last year of about 35%. However, note that its tax liabilities will depend on wage revisions and the quantum of losses, if any, in some of its subsidiaries. Much also would depend on how production picks up for the rest of the year.
"We have reduced our effective tax rate for Coal India to 30% (from 35% previously) resulting in a 7% upward revision in earnings, though off-set by lower volume expectations of 2% for FY2020E from 4% previously," said Kotak Institutional Securities in a report to clients.
Valuations are currently hovering around 6.5 times its trailing 12 months earnings. Still, there is a huge overhang on the Coal India stock, notwithstanding a dividend yield of about 12%.
Any recovery in its stock price will hinge on production picking up considerably, as well as higher coal prices. That seems hard to come by in the near future.