Paytm Mall World Store eases international shopping for Indians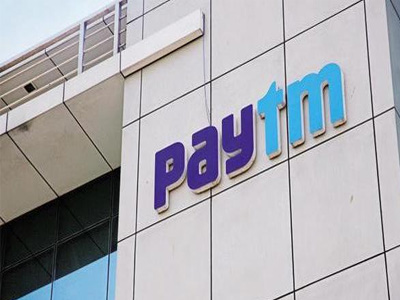 New Delhi: Paytm Mall World Store which makes international brands available to Indian buyers on its platform is easing the shopping experience of buyers who face several issues when they shop on international platforms.
"The company is rapidly expanding its 'Paytm Mall World Store' which makes international brands available to Indian buyers at its platform. The assortment includes over 2 million SKUs (stock keeping unit) from several geographies including the US, Spain, Korea, Japan and China," a Paytm Mall statement said.
Paytm Mall has set up a dedicated technology-powered fulfilment network, in partnership with the top international and Indian logistics companies, to deliver goods directly from international sellers and brands to the consumers in India.
It has also set up first-mile fulfilment centers, with local partners in several countries including Singapore, China and Korea. At these centers, products are collected and processed for quality control, size mapping, compliances and applicable duties before shipping to India. The brands and sellers use these fulfilment centers to stock and manage their own inventory, using Paytm Mall's technology solutions and logistics partners for last mile fulfilment.
Srinivas Mothey, Senior Vice President at Paytm Mall said: "The Paytm Mall World Store is the largest gateway for international sellers and boutique brands to sell their products in India. Our technology ensures that products offered by various brands are discovered by the right customers, and our fulfilment partners make it secure, convenient and affordable for Indian buyers to shop for their favorite international products."