Coal India to soon name merchant banker for Australian buy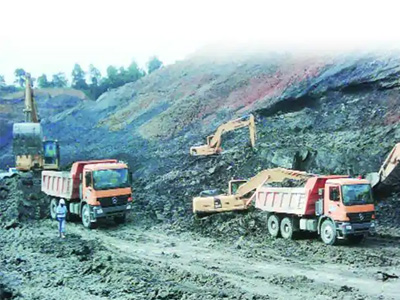 In its quest for coking coal assets, government-owned Coal India Ltd is looking at acquiring a mine in Australia and will soon appoint a merchant banker to handle the transaction. The PSU board, which will meet here on June 19, will finalise the terms of the Notice Inviting Tender (NIT).
Currently, CIL is not able to met the entire demand for coking coal from local steel makers from its own mines and resorts to imports.
A CIL official told FE: "We are considering two options: taking over a mine entirely or picking up equity stake in an asset with off-take rights. So far, we have not zeroed in on any asset. It is after the appointment of a merchant banker, the entire financial due diligence would be done. Technical feasibility study and financial viability will be seen before the company takes the final call."
CIL has opened an office in Brisbane and created a war chest of `6,000 crore.
CIL had considered to acquire 20-30% stake in Australian coal asset in October last year. While no deal has happened since, it is now open to acquiring an entire mine. Australia would be CIL's second overseas venture after Mozambique, where it has got permission to explore coal reserves. It has created Coal India Africana Limited.
While CIL produced 607 million tonne of coal in FY 19, coking coal production was not enough to meet the demand of the domestic steel plants. CIL imported 47.73 mt of coking coal in FY 19 and had to supply to the steel plants at international prices. Owning mines or holding stake and off-take rights in foreign mines would enable the company to supply coking coal to the steel plants at a price below the benchmark international prices, the CIL official said.