What Microsoft's modern Windows OS has in store for you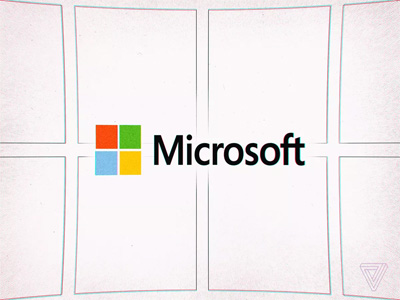 Microsoft is believed to be working on an operating system that will be more secure, stay connected all the time and carry out updates quietly in the background. In a blog post by Microsoft, published on the sidelines of ongoing Computex 2019 tech event in Taiwan, Nick Parker, CVP of Consumer and Device Sales talks about a 'modern OS' for modern PCs.
Some reports even went on to call it Windows 10 Ultra edition, while some pinned it down as the Lite version of Windows 10 built on the lines of ChromeOS to take on Google's Chromebook PCs. However, when PC World reached out to Roanne Sones, corporate vice president of OS platforms, for a confirmation, she dismissed it saying there is no ultra edition of Windows 10 in pipeline. Also, there was no mention of the Lite version.
This means that the modern OS, Parker is talking about, is what the future Windows 10 OS is going to look like.
According to Parker, the updates will be done in the background, without interrupting users from doing what they were doing. Though Parker doesn't elaborate on how it will be done, an update is unlikely to be applied while system stays on. This can mean that the updates will be downloaded quietly and will be applied at a later time when the system is not in use or at home chosen by user.
To make the modern OS more secure, Parker points out state is kept separate from the operating system, while compute will be kept separate from applications. This will protect users from malicious elements as attack on one element will not affect another. This looks like an attempt to minimise damages from vulnerabilities like Spectre and meltdown. It might be carried out by breaking down kernel into separate processes.
Another highlight of the modern OS will be that it will always be connected and support LTE 5G. This means more Windows PCs will support cellular networks using SIM or eSIM technology. This will pave the way for the next major shift, which will be offering more cloud-connected experiences to users. So users won't suffer from performance issues if they are working on entry level devices as the apps will be leveraging the compute power of cloud based systems instead of putting load on their personal PC.
Further, AI will be integrated deeper into the whole network, so the modern OS will would know what users want or when they are more active on their PC. With all that knowledge, the system will know when to apply updates, that we we're talking about earlier.
Windows users are used to working on touch screen and keyboard simultaneously. The option to work with a stylus is also growing with the Surface Pro devices. Parker says that in addition to these, the modern OS will offer users with options to control their PC using voice and even gaze. The option to control characters in video games using gaze is available in a few gaming PCs and monitor that are equipped with tonight eye tracking. Cortana can listen to voice commands and might play a bigger role in the future.