GMR Rajahmundry achieves resolution plan for Rs 2,353-crore debt with lenders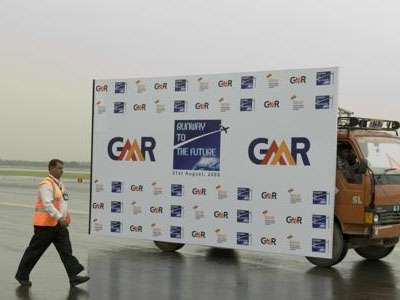 GMR Group's debt-laden 768 MW gas-based Rajahmundry power plant in Andhra Pradesh has achieved a resolution plan with the IDBI Bank-led consortium of lenders for payment of `2,353 crore debt.
Lenders holding majority 55% stake in Rajahmundry Energy, a subsidiary of GMR Infrastructure, have agreed to a payment plan where `1,130 crore will be paid at 9% rate of interest over the next 20 years, while `941 crore has been converted into cumulative reedemable preference shares at 0.1% repayable from 17th to 20th year.
"GMR Group has already infused an amount of `395 crore towards meeting 20% of principal towards repayment of the sustainable debt and the interest servicing obligations of GMR Rajamundry Energy (GREL) for the first year," the company said.
The consortium of lenders in 2017 agreed to convert part of their debt into equity raising their stake to 55%, while promoters stake reduced to 45%. In January 2018, lenders had also invited bids to sell their 55% stake in the power plant but it did not elicit good response from bidders.
The gas-based power plant was built in 2012 but finally got commissioned in 2015 after dramatic fall in gas output from the KG-D6 basin delayed commissioning.
The company is hopeful of gas availability in future which it believes will help the country meet peak requirements that cannot be met from renewable sources.
Grandhi Kiran Kumar, CEO & MD of GMR Infrastructure, said they remain confident of availability of gas in the years to come ensuring good performance of the Rajahmundry plant and meeting obligation towards sustainable as well as long dated preference shares.