Essar Steel resolution in final lap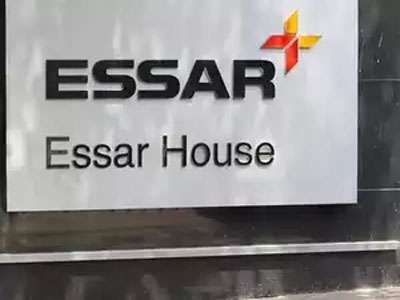 The long-drawn Essar Steel insolvency saga may now be heading towards a denouement. Nearly 550 days after the case was admitted by a company tribunal to find a suitor, more than twice the law-mandated deadline of 270 days, it now appears a successful resolution plan may be declared shortly.
The National Company Law Appellate Tribunal (NCLAT) on Wednesday directed the Ahmedabad bench of the NCLT to pass an order on Essar Steel by January 31, failing which it will adjudicate on the matter. The NCLAT bench, comprising chairman Justice S. J. Mukhopadhaya and judicial member Bansi Lal Bhat, said it would take up the matter on February 4 if the Ahmedabad bench failed to pass an order.
ArcelorMittal on Tuesday had moved the NCLAT to expedite the matter. The committee of creditors (CoC) had also moved the appellate tribunal earlier this month. The lenders in the committee are losing Rs 17 crore a day or Rs 510 crore a month on account of their Essar Steel exposure.
The move came close on the heels of the SBI, the largest lender to Essar, putting its Rs 15,431-crore exposure on the block and JSW Steel's chairman Sajjan Jindal's vocal backing of the alternative bid by Essar's existing promoters, the Ruia family. The SBI is said to have put the loan sale on hold after Wednesday.
Legal sources said the NCLAT fiat would put the lower bench in a spot as it had not even heard the CoC-approved plan of ArcelorMittal.
The Ahmedabad bench has so far heard arguments on the maintainability of Ruia's Rs 54,389-crore proposal, which had been opposed by the CoC on the grounds that it was not according to the law. The NCLT had to approve a plan to make it effective.
The Supreme Court had passed a judgment on October 4, finding ArcelorMittal and Essar Steel promoter-backed Numetal ineligible and asking them to clear all dues linked to their respective NPA accounts.
ArcelorMittal cleared dues of Rs 7,000 crore. Numetal did not. On October 26, the CoC issued a letter of intent to ArcelorMittal, declaring it successful and submitting the plan to the NCLT, a day before the Ruias came up with a counter-offer.
Responding, although indirectly, to the NCLAT order, Essar Steel issued a statement: "Creditors of Essar Steel, including operational creditors, should not be forced to accept a resolution plan which undervalues the company."
Essar claimed its offer is Rs 12,000 crore more than the offer of Arcelor. It said that "all relevant information" of the proposal has been provided to the creditor". Sources close to Essar Steel said creditors should have called if they wanted to know the details.