Coal India share sale to employees receives a lukewarm response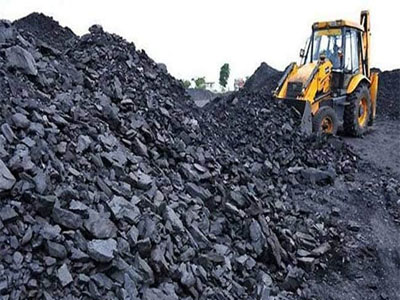 Coal India has received a lukewarm response from its employees after its stocks were offered to them at a discount.
This comes after its stake sale offer in the open market got a tepid response — only 0.19 per cent oversubscription option was exercised despite provisioning a 6 per cent green-shoe option.
Sources in Coal India suggested that so far around 1,000-1,200 online applications have been received while the offline submissions are yet to be collated. "After all these submissions come, we need to collate and check if employees subscribing to company shares are valid. By Tuesday, we will have a full understanding of the response from employees," a source in the company said.
Other senior executives believe that less than two per cent of the total 9,900,196 equity shares offered to employees may have been subscribed. "But we'll have the final picture later," a company official said.
Executives said the Coal India stock price most likely acted as a dampener as the stock, which hovered around Rs 270 a share on November 12, fell to Rs 263.50 on November 15.
Coal India had offered stocks at a discounted price of Rs 254.22 a share.
This offer price to employees was a five per cent discount to the lowest cut-off price in the retail category of Rs 267.60 in the offer carried out by the government during October 31-November 1 this year.
"The stock price was definitely a dampener, considering the response we received from the employees. It was expected that the stock will hover around Rs 300 which would generate interest among the employees to buy the stock at a discount; but it didn't happen," an executive at Coal India said.
In the last open offer to the public in the retail and non-retail investor categories, the government offered a three per cent stake sale backed by an oversubscription option of another 6 per cent.
An employee in Coal India, who was interested to buy the company's shares but didn't subscribe to it finally, said there are other company scrips performing better in the market at the moment and he expects better return on his investment from other stocks.
Rupesh Sankhe, research analyst with Reliance Securities, said that against the average market return of 20-25 per cent, the return on investment on Coal India has been 15-20 per cent.
The Coal India scrip has been bearish recently despite this Maharatna company posting an eight-fold jump in its net profit at Rs 30.85 billion for the quarter ended September 30.
According to market analysts, the stock price could have gone up had large institutional investors picked up substantial stake.
A sectoral analyst said that in considering the share price of Rs 358 per share in the 2015 disinvestment and discounting the hefty dividends Coal India had paid thereafter, the stock price should have hovered around a minimum Rs 290 to generate interest from public buyers or company employees.