Up 12% in Q2: Cigarette, FMCG & hotel business pushes ITC net up at Rs 2,955 crore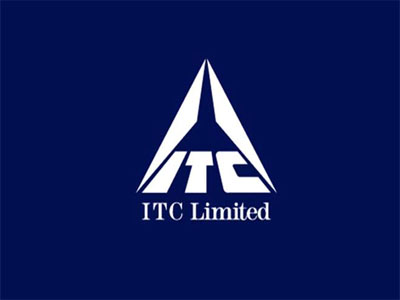 Largely in line with street estimates, cigarette-to-hotel major ITC on Friday reported close to 12% year-on-year growth in its standalone net profit at Rs 2,954.67 crore for the second quarter ended September 30, with gross revenue soaring 14.7% y-o-y. Revenues from cigarette, non-cigarette FMCG and hotels businesses during the July-September period posted double-digit growth. The diversified conglomerate had posted a net profit of Rs 2,639.84 crore in the second quarter of the last fiscal.
"The company delivered a healthy performance during the quarter amidst a challenging business environment and continuing pressure on the legal cigarette industry," the country's largest cigarette maker said in a statement. On Friday, ITC's scrip fell 2.30% to end the day at Rs 280.65 on the Bombay Stock Exchange, while the benchmark BSE Sensex closed lower by 1.01%. The company announced its quarterly results within trading hours.
During the second quarter this fiscal, revenue from the company's cigarette business grew 10.36% y-o-y to Rs 5,026.06 crore, while operating profit from the segment increased 8.73% y-o-y to Rs 3,579.07 crore during the period. "The legal cigarette industry, already reeling under the cumulative impact of steep increase in taxation over the previous five years and intense regulatory pressures, was further impacted by a sharp increase of 13% in tax incidence on cigarettes (19% increase for the king-size filter segment) under the GST regime.
Coupled with the increase in excise duty rates announced in the Union Budget 2017, this resulted in an incremental tax burden of over 20% on the cigarette business post implementation of GST," the company said, adding the "punitive and discriminatory" taxation and regulatory regime continued to exert severe pressure on the domestic legal cigarette industry even as illegal cigarette trade grew unabated. Notably, the Kolkata-based conglomerate's cigarette business contributes around 45% to its total revenue.
During the quarter under review, non-cigarette FMCG business registered 12.7% y-o-y growth in its revenue at Rs 3,160.35 crore, while the segment posted a whopping 185% y-o-y growth in operating profit at Rs 58.45 crore. ITC said segment Ebitda at Rs 158.84 crore posted strong growth of 77% on the back of enhanced scale, product mix enrichment and cost management initiatives, despite sustained investment in brand building, gestation costs of new categories viz. juices, dairy and chocolates in the branded packaged foods business and health & hygiene segment in the personal care products business and input cost pressures.
For ITC, non-cigarette FMCG business comprises branded packaged foods, lifestyle retailing, education & stationery products, personal care products and safety matches, among others. "The branded packaged foods businesses posted robust growth in revenue with most major categories recording improvement in market standing…In the staples, snacks and meals business, Aashirvaad atta consolidated its leadership position across markets with a pick-up in sales momentum.
Increasing consumer traction for Bingo! Potato Chips and Tedhe Medhe continued to drive growth in the Snacks Business. In the Instant Noodles Category, YiPPee! Magic Masala continued to garner consumer franchise anchored on superior quality and a differentiated value proposition," the company stated.
Hotels segment revenue during the quarter was up 20.8% at Rs 362.55 crore with its operating profit growing over three times year-on-year to Rs 15.56 crore, driven by higher room rates, increase in occupancy, strong food & beverage sales and high operating leverage. "The recently-commissioned ITC Kohenur, a 271-room luxury property in Hyderabad, continued to receive excellent response from discerning guests… The company obtained possession of Park Hyatt Goa Resort & Spa on September 19. The 252-room luxury beach resort commenced operations on October 15 as ITC Grand Goa, Resort & Spa," the conglomerate informed.
During the July-September quarter, its agri business revenue posted 12.8% y-o-y growth at `2,219.73 crore. However, this segment saw close to 8% y-o-y decline in its operating profit during the period. "The business leveraged market opportunities in wheat, pulses, oilseeds and spices resulting in robust growth in revenue during the quarter. However in the leaf tobacco vertical, pressure on legal cigarette industry volumes, lower offtake by customers and lower export incentives weighed on segment results," the company added.