ArcelorMittal emerges as highest bidder for debt-laden Essar Steel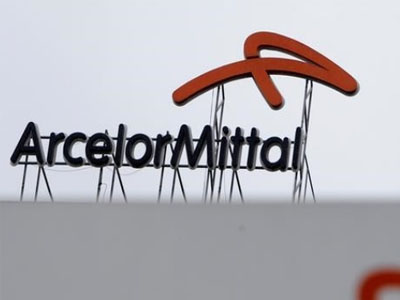 ArcelorMittal on Friday emerged as the highest bidder for Essar Steel, the company said in a release to the Luxembourg stock exchange.
"ArcelorMittal confirms it has been informed by the committee of creditors (CoC) for Essar Steel that it has been evaluated to be the H1 resolution applicant (the preferred bidder) in the corporate insolvency resolution process for Essar Steel," it said. The company will now enter into further negotiations with the CoC, ArcelorMittal added.
Vedanta was the second-highest bidder for the debt-ridden company, which is going through the insolvency resolution process, according to the second round of bids.
Both ArcelorMittal and Anil Agarwal-owned Vedanta made their presentations before the CoC of Essar Steel and in both the cases, the upfront payment to lenders was Rs 350 billion.
While Vedanta has also offered an additional Rs 10 billion in three years to banks and capital infusion of Rs 50 billion in the company, ArcelorMittal said it would invest Rs 80 billion more in Essar Steel, apart from the upfront payment to banks, said sources.
The CoC is expected to vote on both proposals next week. The winning bid will need 66 per cent of the lenders' votes. Meanwhile, Agarwal indicated to PTI earlier Friday that he would be ready to increase the bid.
Thanks to the presence of the world's biggest companies in the bidding process, lenders will not have to take a haircut in the case of Essar Steel, which owed banks close to Rs 440 billion when it was sent to the National Company Law Tribunal (NCLT) for debt resolution under the Insolvency and Bankruptcy Code (IBC). On average, banks have taken a 50 per cent haircut in the IBC cases where new owners took over the companies.
The Essar Steel resolution also made past defaulters like ArcelorMittal to cough up dues of two defaulting companies in which it had sizeable stakes.
Following a Supreme Court order to pay dues, the world's largest steelmaker announced on October 17 that it had made payment of Rs 74.69 billion (approximately $1 billion) to the financial creditors of Uttam Galva and KSS Petron. With this payment, ArcelorMittal became eligible to bid for the company.
Around 80 per cent of the Rs 74.69 billion amount would go towards meeting the dues of Uttam Galva Steels. The balance went to pay for KSS Petron's dues.
Another bidder, VTB Bank of Russia has moved the Supreme Court, seeking its direction to make a bid for Essar Steel on its own. Numetal, a company promoted by VTB Bank, along with a trust where Ravi Ruia's son Rewant Ruia is the beneficiary, was also asked by the Supreme Court to clear the dues to stay in the race. However, Numetal did not proceed further.