No swift resolution in sight for Essar Steel's legal quagmire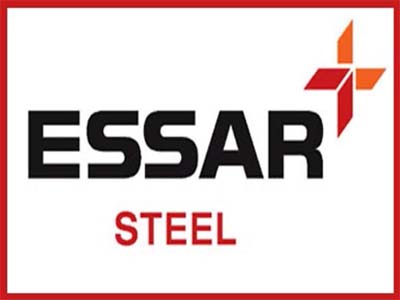 Mumbai: With the Supreme Court directing Numetal Mauritius and ArcelorMittal to settle unpaid liabilities of all connected parties to become eligible bidders for Essar Steel, a swift resolution may be out of sight for now.
The judgement has opened up several permutations depending on what course of action the stakeholders choose to follow. To begin with, both Numetal and Arcelor are weighing various legal options, including challenging the verdict.
According to people aware of the matter, ArcelorMittal, which has already deposited close to 7,000 crore towards unpaid debt of KSS Petron and Uttam Galva Steels in an overseas escrow, is likely to challenge additional court-imposed liability of 5,000 crore against unpaid debts of Gonterman Pipes, Ispat Profile and ArcelorMittal Dhamma Processing Pvt. Ltd—firms promoted by Pramod Mittal, the brother of Arcelor Mittal founder Lakshmi Mittal, and, therefore, a connected person. When contacted, Numetal and ArcelorMittal spokespersons declined to comment.
Numetal, which the court held to be a related company of Rewant Ruia (part of the promoter Ruia family of Essar group) is expected to seek clarity from the apex court on its exact liability. Several creditors Mint spoke to differed on the extent of liability Numetal has, and whether the SC's order on 4 October applied only to the outstanding dues of Essar Steel or just the connected companies of Essar group or whether they apply to both. "There is lack of clarity on this front and this can greatly affect the final outcome of the case," said a senior banker who is part of the creditors' committee.
"In case Numetal has to settle only the outstanding debt of Essar Steel, which is around 49,000 crore, then it might approach the apex court seeking reversal of bankruptcy proceedings," a second person said. "But if it has to settle the dues of all connected parties, then it will have to have to pay a considerably higher sum of close to 80,000 crore to just become eligible."
Lenders also differed on the extent of liability of Numetal if it was asked to settle dues of all connected companies. While a section of creditors believe it will have to settle the entire NPA of various Essar group companies, others feel that it may have to only pay the interest and principal overdue as on date, after which the accounts will become standard again.
"It's a tricky situation and no one can tell for sure what the final outstanding amount is," said a senior banker. "Two weeks is a relatively short period to know the exact liability in this case."
Again, while an amended Insolvency and Bankruptcy Code allows withdrawal of insolvency proceedings if the same has been approved by the Committee of Creditors with a 90% voting share, the law also states that the application must be "before issue of invitation for expression of interest".
Also, the Essar Steel bankruptcy process began before 3 July ( when the amendment came into force), so there may be no provision for withdrawal. Questions also remain on whether the creditors will invite new bidders for Essar Steel in a subsequent round if both Numetal and ArcelorMittal choose to stay away from bidding, leaving only Vedanta Resources in the fray.
However, Vedanta's bid is said to be considerably lower than both Numetal and ArcelorMittal and entails a higher haircut for lenders. It remains to be seen what the lenders would do in such a scenario and whether any move to induct new bidders will face any legal challenge.