Essar Steel bid: Vedanta emerges dark horse, JSW Steel not keen to go alone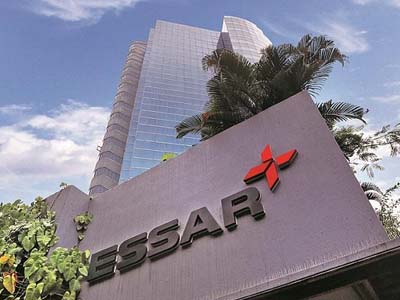 Anil Agarwal's Vedanta group has emerged the dark horse in the race to buy Essar Steel considering that the acquisition cost of ArcelorMittal has gone up by at least Rs 70 billion when compared to other bidders and that Numetal is now almost out of the competition, say lenders.
Vedanta had offered Rs 350 billion for Essar Steel in the second round of bidding.
The Supreme Court order has made it clear that the committee of creditors would look at all the bids, including from cash-rich Vedanta. The offers by ArcelorMittal and Numetal will also be considered if both cure themselves of their ineligibility by paying their outstanding dues to the banks.
ArcelorMittal owed companies Uttam Galva Steel and KSS Petron -- dues are close to Rs 70 billion to Indian banks. They will have to pay the dues to the banks first before bidding for Essar Steel, as per the SC order.
JSW Steel, which had tied up with Numetal for making an offer for Essar Steel in the second round, is not interested in going alone, said a source.
Vedanta, on the other hand, has passed the eligibility test by taking over Electrosteel Steels in June this year. Despite some of the bidders raising questions about Vedanta's environment, illegal mining and human rights track record, lenders went ahead with Vedanta's offer.
Lenders said they also open to another round of bidding if they do not get happy with the offers. Essar Steel dues are around Rs 372 billion as on March 2017, according to a report by Motilal Oswal Securities. The company was sent to the National Company Law Tribunal for debt resolution under the Insolvency and Bankruptcy Code 2016.
Vedanta's offer was made during the second round of bidding. But both Numetal and ArcelorMittal had raised their offers to Rs 420 billion to the lenders before the Supreme Court. With both companies being ordered to repay their overdues before bidding, its advantage Vedanta, said a source close to the development.
The good news in the entire saga is that banks will get 100 per cent of their dues in Essar Steel debt resolution and will not take any haircut due to the account. In Electrosteel Steels, banks took a haircut of 55 per cent.
Essar Steel runs a gas-based 10 mtpa plant in Hazira, Gujarat. The company made huge losses after Maoists blew up its slurry pipeline in Chhattisgarh, which supplied the plant with raw materials and gas supply from Reliance KG basin was diverted to other industries. The company had also blamed cheaper steel dumped by China for its losses.
After the Indian government imposed import duty on Chinese steel, the company performed well and increased its operating capacity to 70 per cent in March this year.