IRCTC to charge portals a fee on each ticket's sale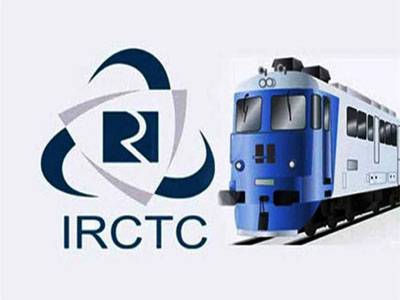 MUMBAI: In a move that will make purchase of railway tickets from portals such as MakeMyTrip, Yatra, Paytm and Cleartrip more expensive, the Indian Railway Catering and Tourism Corporation (IRCTC) has said it will charge a fee of Rs 12 plus taxes on every ticket booked from service providers.
IRCTC is a subsidiary of the Indian Railways and handles the catering, tourism and online ticketing operations of the parent. Earlier, IRCTC used to charge a flat annual maintenance charge. The new fee structure appears to have been introduced with the objective of opening a new revenue stream ahead of its proposed initial public offering (IPO).
Service providers are, however, unhappy with the move. "Railway ticket booking was a revenue-negative or, at best, revenue-neutral. The expenditure on fees paid to the payment gateway was more than the fee charged to the customer. If this fee is not passed on to the customer, rail booking will become revenue-negative," said one of the service providers.
According to them, hiking the fees is not an option as this would then make them uncompetitive vis-à-vis IRCTC's own booking site. Also, the IRCTC contract prescribes a 'look to book' ratio of 1:70. What this means is that there should be at least one ticket booking for seventy enquiries. With IRCTC opening up its systems to service providers, they can offer customers facilities such as PNR status search and other inquiry facilities. If the bookings do not keep up with the 'look to book' ratio of 1:70, the service providers will have to pay 25 paise for every enquiry.
"IRCTC's position contrasts with that of airlines. In the case of airlines, the service providers get a commission for the tickets they sell. Railways, on the other hand, charge us for selling their tickets," said an official with one of the service providers. Curiously, it is cheaper to buy a railway ticket offline as none of the extra charges are applicable.
In addition to the annual maintenance charges, IRCTC has said that it will charge Rs 5 for display of advertisements and Rs 15 for cashback offers or for clubbing ticket sales with third-party products and services. In case of cross-selling of any third-party products, there will be an additional charge of Rs 25 per ticket.