Volvo Cars targets sales record, facing down trade worries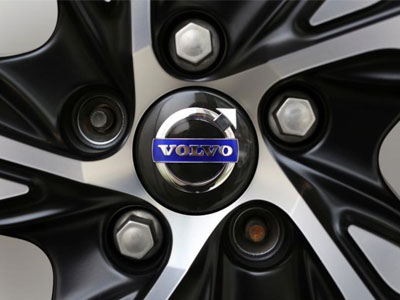 Volvo Cars , whose Chinese parent Geely is considering an IPO of the Swedish carmaker, said it was on track for another sales record despite rising trade tensions, after second-quarter profit rose on strong demand for its SUVs.

Operating profit increased 29 percent to 4.2 billion Swedish crowns ($474 million) in the three months to June 30, on 66 billion crowns in revenue, up by more than a quarter. The carmaker previously reported a 14.4 percent increase in deliveries to 317,639 vehicles for the first half.

Acquired by Geely in 2010, the maker of sleek-but-sober premium cars such as the XC90 SUV and S60 sedan has notched up four straight record sales years, raising its game against larger rivals Mercedes and BMW.

Geely has hired Citigroup, Goldman Sachs and Morgan Stanley to prepare Volvo for a stock-market flotation this year, Reuters reported in May.

Pledging on Thursday to hit a fifth record in 2018, Chief Executive Hakan Samuelsson said the first-half performance left Volvo "well positioned for a new period of sustainable global growth". The company recently opened its first U.S. plant in Charleston, South Carolina, now ramping up S60 production.

While the $1.1 billion investment offers some protection against mounting trade tariffs, however, the company remains dependent on imports of the flagship XC90 in its fastest-growing market. Volvo's U.S. sales rose 40 percent in the first half.

Sedans such as the S60 fell to below one-third of US registrations in the second quarter from 38 percent a year earlier - while pickups and SUVs like the Chinese-built XC90 jumped from 62 to 67.3 percent, according to Autodata figures.

Washington this month slapped 25 percent tariffs on $34 billion in Chinese imports including cars, and Beijing quickly retaliated with an increase in tariffs on U.S. goods. President Donald Trump is also threatening tariffs against car imports from Europe, where Volvo has two car plants.

Volvo has so far made no changes to its announced plans to focus on sedan production in Charleston, while importing its flagship SUV to the United States.

But Geely - which hopes any IPO will command a high valuation for Volvo's big plans in autonomous, electrified and subscription-based motoring - has acknowledged the problem.

Speaking in Hong Kong last month, Geely Chairman Li Shufu said higher tariffs would bring price increases and force Volvo to diversify its U.S., Chinese and European production to assemble more models in each region.

"We will have to invest in producing a higher number of car models locally," the South China Morning Post quoted him as saying.