Mercedes-Benz recasts marketing plan for tier-II and III cities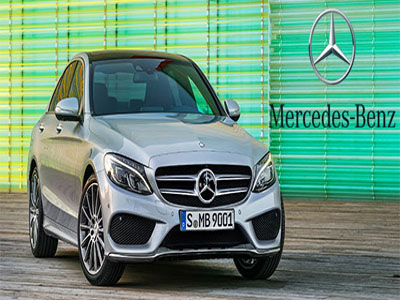 MUMBAI: Mercedes-Benz India is strengthening its go-to-market strategy to reach out to premium customers in tier-II and tier-III towns. The company is tapping 15 such markets — Jalgaon, Gandhinagar, Jamnagar, Valsad, Kutch, Amravati, Udupi, Bellary, Dharwad, etc, — this year to make basic service available for a luxury car buyer in these places.
The German carmaker is focusing on a few service initiatives to support its customers. It is planning to launch a 'service-on wheels', a custom-built Bharat-Benz 40T tractor-trailer equipped with mobile lifting platform, diagnostic equipment, standard and special tools with a customer lounge area. This will not only offer convenience to customers but make vehicle care locations, distant from existing service networks, more accessible.
"We can assure our customers, especially in cities beyond large metros, complete peace of mind and faster turnaround time when it comes to the ownership experience," said Roland Folger, managing director &CEO, Mercedes-Benz India. "Our competition was concerned more on sales.
We wanted to take care of after sales service and get closer to the customer," said Folger. Initially, this service will be launched in towns which had a car park of a minimum of 200 cars. Though these towns don't offer critical mass for a dealer to set up a full service centre, yet the presence of customers in these areas mean periodic maintenance and essential service were needed. There will be two trucks in the first phase, one for north and east and the second for west and south markets.
Currently, tier-II and tier-III towns account for around 15-20% of Mercedes-Benz India's overall sales, and Folger only expects it to increase with the help of such initiatives. The company, which opens 10-12 outlets a year, currently has 93 outlets in 45 cities.