GMR JV's international airport terminal in Philippines to start operations from July 1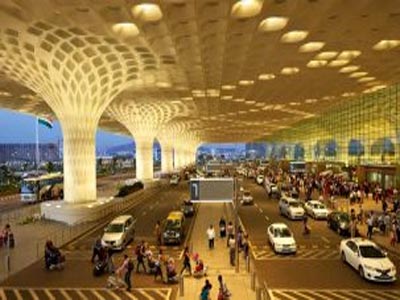 GMR-Megawide, a 40:60 joint venture between Indian airport operator GMR and the Philippines' Megawide, is all set to welcome airlines and passengers at its newly-constructed Terminal 2 (T2), the international terminal of the Mactan Cebu International Airport (MCIA), from July 1.
The $600-million project is part of the first 'airport resort' in the world that GMR-Megawide has been managing since 2015 after winning the concession agreement.
MCIA is the second busiest airport in Philippines and is marketed as a destination in itself for the ever increasing number of tourists in the Philippines, where the tourists inflow reached an all-time high of 6.6 million in the 2017. Cebu is also the gateway to the popular regions of Visayas, the cluster of central islands, and Mindanao in Philippines.
The airport expansion and upgrade will boost the capacity of MCIA to 14 million passengers annually. MCIA handled 10 million passengers in 2017, of which 3.1 million were international, with 260 flights per day. Total international flights operating from MCIA in 2014, when GMR took over the project, was six which has now shot up to 22 and international flights are growing at 20% annually. No Indian carrier, however, flies to MCIA.
GMR is working closely with Cebu's tourism department to boost tourism in the region. The Philippines government has also supported aviation growth by relaxing bilateral ties with key markets like South Korea, said Srinivas Bommidala, chairman – energy and international airports, GMR Group. "We are optimistic of the Philippines' growth story , specifically in aviation," he added.
MCIA is the second project in Philippines developed by the Indian infrastructure company under its subsidiary GMR Airports, which operates two of the largest airports in India, Indira Gandhi International Airport in Delhi and Rajiv Gandhi International Airport in Hyderabad.
Designed by Hong Kong-based Integrated Design Associates with local partners, T2 is built keeping in mind the environment sensibilities reflecting the natural beauty of the region, mirroring the beaches with every element of the airport, starting with the wooden roof to the concrete floor, with mother of pearl shells to give the impression that one is walking on the sand.
In December 2017, GMR-Megawide also won the $250-million Clark International Airport project, about a 100 km away from the capital city of Manila, and it also bagged the New International Airport of Heraklion at Crete (Greece) in partnership with Greek infrastructure major Terna, a 100% subsidiary of GEK Terna Group.