Siemens eyes stressed assets space in India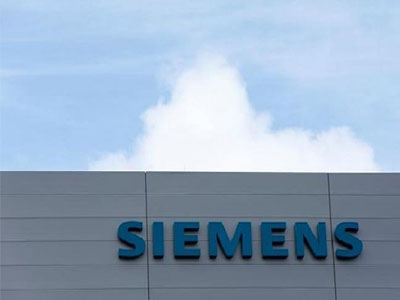 Mumbai: Siemens Ltd, the Indian arm of global engineering giant Siemens AG, is keen on tapping the business opportunity created by stressed assets in the country's banking system, a senior company executive said.
"These stressed assets are all opportunities that we are looking at. We are working together with banks, we are working together with the government, working with the private players to see how we can participate and make some of these stressed assets much more productive," Sunil Mathur, managing director and chief executive of Siemens Ltd, told Mint.
Sectors such as power and steel, by virtue of having the most stressed assets, are focus areas, he added.
"But in principle, we are looking at these in totality. This is an issue that is across the board and wherever we have the expertise, we are already talking to people there," Mathur said.
The gross non-performing assets (NPAs) of all the banks in the country stood at Rs8.4 trillion in December, led by industry loans.
Under the Insolvency and Bankruptcy Code introduced in 2016, the government and banks are working on resolving the bad loan situation by seeking new owners for stressed assets.
Also on Thursday, Siemens announced it was opening four innovation centres called MindSphere Application Centres, to expand its digitalization offerings for Indian customers using MindSphere, the company's open, cloud-based operating system for the Internet of Things (IoT).
The centres, one each in Pune and Noida and two in Gurgaon, will house 50-100 engineers.
"India continues to be a high-priority market for Siemens. The MindSphere Application Centers will enable us to apply our industry knowledge, scale up our digital enabled solutions and enhance long-term support to customers in infrastructure, process industries and the power sectors," said Roland Busch, chief technology officer and member of the managing board of Siemens AG.
Siemens sees a huge opportunity in digitalization in India and hence the launch of these centres, he said.
"Digitalization brings in flexibility, increases productivity and speed, time to market is much faster. If you look at the Small and Medium Enterprises (SMEs), they are looking to manufacture more from less. The SME sector would not like to go for a capex and would like to go in for opex (operating expenses)," said Mathur of Siemens Ltd.
If manufacturing is going to become 25% of an economy that is expected to grow to $4 trillion, then the requirement for capex is going to be huge and thus digitalization too will be a huge opportunity, he added.
Siemens is also looking at acquisition and investment opportunities to gain access to new technologies in the digitalization space.
"It is a very dynamic space. So obviously we are putting a lot of our own investment in it and secondly we are always looking to acquire companies," said Busch.
Siemens has also launched its venture capital investment arm—next47—where it plans to deploy a billion euros in the next five years, he said.
"So we are looking along the whole chain of digitalization. We are looking at artificial intelligence technologies, cybersecurity space, autonomous machines in manufacturing. We will invest globally as well as in India through next47," said Busch.