Mercedes-Benz unveils all new AMG E-63 S sedan, price starts at Rs 10.5 mn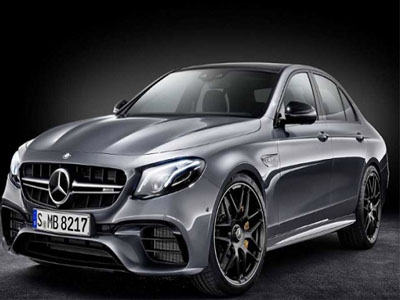 German luxury carmaker Mercedes-Benz today launched the all new version of AMG E-63 S in India with price starting at Rs 10.5 million (ex-showroom).
With the addition of the new model, the company now offers 14 AMG models in the country.
"Our AMG strategy in India has been very well received by our discerning customers... we will be launching many more AMGs and other cars through the year," Mercedes Benz India Managing Director and CEO Roland Folger told reporters here.
The company already has a market share of around 50 per cent in the high performance car segment, he added.
The high performance car vertical in India currently stands at around 500 units a year.
Commenting on the sales performance during the year so far, he added that the company has sold 4,556 units in the January-March period, a growth of around 25 per cent over the same period of the previous year.
"This has been the best ever sales quarter in our history in India. It is a great performance despite challenging conditions," Folger said.
He added the company expects sales growth during the year to continue in the same manner as last year.
E-63 S 4Matic + comes with 4 litre bi-turbo engine which can propel the car from 0-100km/hr in 3.4 seconds.