What IRCTC has changed, how to book tatkal tickets and details of 'book now, pay later' offer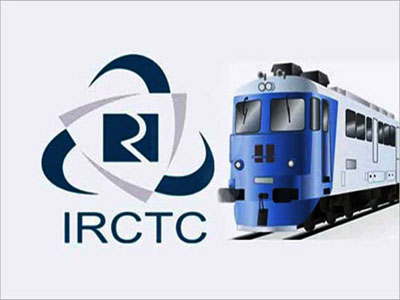 The Indian Railway Catering and Tourism Corporation (IRCTC) recently introduced new rules of booking Tatkal tickets or tickets that are booked at the last minute by those who want to travel on an urgent basis. And as the season of summer vacation is around the corner, we thought to give you a quick reminder of the new changes and the latest infrastructural development Indian railways is planning to introduced at the certain railway stations.
Below are the new IRCTC rules related to the booking of Tatkal ticket:
1. AC Tatkal tickets booking will start from 10 am and non-AC ticket booking to begin at 11 am. You have to book the ticket a day before the travelling date.
2. If a train is more than three hours late, the passenger can claim complete refund of fare and Tatkal charges.
3. A passenger can claim a full refund if the train's route is diverted and the passenger doesn't want to travel on that route.
4. A passenger can claim refund on Tatkal tickets if the train's route is diverted and the boarding station/destination or both are not on the diverted route.
5. A passenger can claim full refund if he/she is accommodated in lower class and doesn't wish to travel in the lower class and the passenger has paid the difference if he/she agrees to travel in the lower class.
Customers face a lot of problem as Tatkal tickets get booked minutes after opening due to the quota opening.
Book now and Pay later option: IRCTC has introduced two schemes: ePaylater (powered by Arthashastra Fintech Pvt Ltd) and Pay-On-Delivery (Powered by Anduril Technologies, under book now and pay later option.
Those who want to book can avail the two facilities and while making payment, they have to select ePaylater/Pay-On-Delivery option.
However, for ePayLater option, the customers have to register to the website first.
Meanwhile, a report in the Hindu stated that following the good response to the food plaza at the Thiruvanmiyur railway station, Southern Railway is planning to open similar food plazas at Egmore and Tiruttani.
The food plaza at Thiruvanmiyur railway station was opened by the Indian Railway Catering and Tourism Corporation Ltd (IRCTC) recently, is the first such facility on the elevated stretch. It has one of the largest footfall on the MRTS section.
How to book e-ticket? Register by filling the required fields. Login by entering your user name and password.The "Plan my travel" page appears.If the From/To station selected by you are correct in the route of the train then :Select e-Ticket option.