Mercedes-Benz maintains sales dominance over Audi and BMW in India: Sold more than 16,000 vehicles in 2017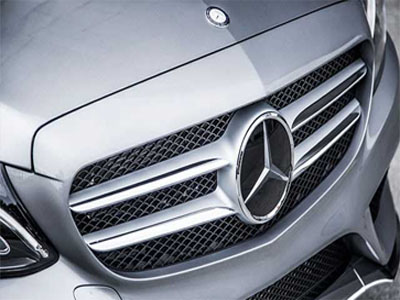 Among the German Luxury car manufacturers, Mercedes-Benz has perhaps the strongest hold in the Indian subcontinent. Having recently announced their sales for 2017-18 and reasserting their leadership in the country having sold as many as 16,236 cars. The company, which had sold 13,259 units in 2016-17, also said in the January-March period it sold 4,556 units as against 3,650 units in the year-ago period, up 24.8 per cent.
To keep these sales going the company has already announced that they will be adding another 10 products to the line-up in 2018 to maintain their current momentum. The products which are likely to be spread across segments and body shapes are likely to appeal to a wide range of people with various lifestyle requirements from their car. The major growth drivers in India continue to be from Mercedes' extensive SUV portfolio. Including the GLA, GLC, GLE, GLC Coupe, GLE Coupe and the GLS.
Mercedes-Benz India MD & CEO Roland Folger said: "2018 began on a positive note for the brand, though the spike in Q1 sales can be attributed to advancing of customer buying due to the impending price correction, triggered primarily by the increase in basic customs duty. In the Budget for 2018-19, finance minister Arun Jaitley had increased custom duty on CKD (completely knocked down) imports of motor vehicles, motor cars, motorcycles from 10 per cent to 15 per cent. The government also raised customs duty on specified parts/accessories of motor vehicles, motor cars, motorcycles from 7.5 percent to 15 per cent. Folger said sales of Mercedes-Benz vehicles in India were driven by strong performance of the company's mainstay models, the C, E, S-Class and the SUVs along with the success of the 'Long Wheelbase E-Class'.In calendar year 2017 the company sold 15,330 units as against 13,231 units in 2016 maintaining its top position for a third year in a row ahead of rivals Audi and BMW.Folger, however, said it might be a challenge to sustain this momentum in the coming quarters although Mercedes-Benz is cautiously optimistic. "As the luxury industry volumes are comparatively low, the focus should remain on helping the industry grow by creating demand," he added.